Admissions & Financial Aid
Explore our admissions requirements and financial aid options, so your next chapter can get started as soon as possible.
We strive to keep the admissions process as streamlined as possible, so those passionate about healthcare can begin making a difference in their lives, their field and their community.
For more information on next steps, visit our
How to Apply
page where we provide you with what you need to get started with Pima Medical Institute.
There are many options when it comes to financial aid. Let our financial services team help you navigate the process.
From federal programs, to grants and scholarships, your ability to pay for school is within reach!
All Title IV financial aid funds received by the institution will be credited to the student's account (excluding Federal Work Study) in accordance with federal regulations.
Pima Medical Is Here for You
We care about our students and their unique lives. That is why we place a high priority on providing you with the support services you need to succeed.
Student Services
Student Services include everything from mental health counseling to academic planning, from troubleshooting life situations to finding childcare assistance and foodbanks for families. You are our top priority.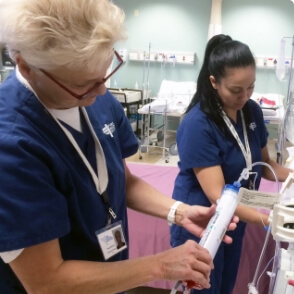 Career Services
We're not just driven to provide you with the highest quality education in healthcare, but we're also driven to help you find job opportunities, strengthen networking and interview skills and write a strong resume.
Tips for Paying for School
Applying for financial aid might feel like a daunting task, but you shouldn't let that get in the way of your future. Here are four tips to help you borrow smarter.
We know enrolling in school can feel overwhelming and you probably have some unanswered questions. Give us a call at 1-800-477-7462 or fill out the form below and a member of our team will be in touch as soon as possible to speak with you.