Pharmacy Technician Certificate Program
Begin your career as a pharmacy technician.
Delivery Method
On Campus | Hybrid*
Course Length
Approximately
9 Months
*Hybrid education options not available at all campuses
This certificate program will provide you the skills, both personal and professional, to become a capable entry-level pharmacy technician. At Pima Medical Institute, hands-on training and lab time that simulates real-world settings will prepare you to enter the workforce immediately after graduation. This program also develops professional skills such as customer service, prescription preparation, patient profiling and drug inventory maintenance. The duties and responsibilities required by pharmacy technicians are vital to improving patient experience and ensuring optimal efficiency in pharmacy settings.
What Is a Pharmacy Technician?
What Does a Pharmacy Technician Do?
What Will I Learn?
How Do I Get Certified as a Pharmacy Technician After Graduation?
What Is a Pharmacy Technician?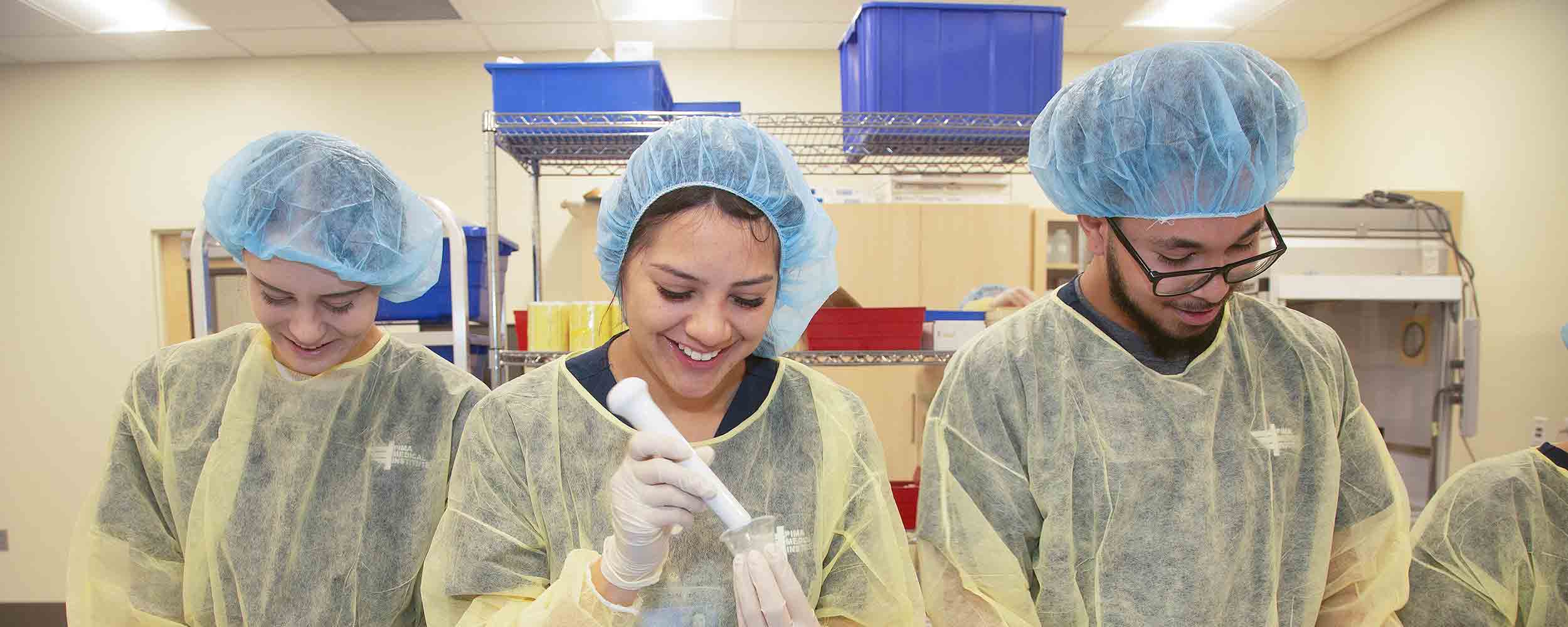 Pharmacy technicians assist pharmacists to prepare and provide medications for people. With their knowledge, they play a key role in providing communication between doctors, pharmacists and patients.
What Does a Pharmacy Technician Do?
What Will I Learn?
How Do I Get Certified as a Pharmacy Technician After Graduation?
This Program Now Offers a Hybrid Learning Option
Students interested in this program who are looking for additional flexibility for their schedules might find blended learning is the best fit.
As a Hybrid student, you will still benefit from the same support students enrolled in our on campus programs receive, including mental health resources, student services, career services, resume writing and more.
Interested in learning more about Pima Medical's hybrid education and schedule? Our admissions teams are ready to discuss the schedule, expectations and interactive instruction provided during the program.
Find this program at one of the following Pima Medical Institute campuses.
Careers as a Pharmacy Technician
What Are My Career Opportunities as a Pharmacy Technician?
What Are My Career Opportunities as a Pharmacy Technician?
This certificate program will prepare graduates to apply their skills in a number of different roles, such as:
Pharmacy technician
Pharmacy clerk
IV-certified pharmacy technician
They can work in a variety of environments:
Hospitals
Retail or mail-order pharmacies
Assisted-living facilities
Nursing homes
In-home health environments
Other healthcare facilities
Job Outlook
Job Outlook
Job outlook for pharmacy technicians is positive. Increased demand for prescription medications will lead to more demand for pharmaceutical services.
According to the U.S. Bureau of Labor Statistics, the employment of pharmacy technicians is projected to grow from 2020 to 2030.
Continued Education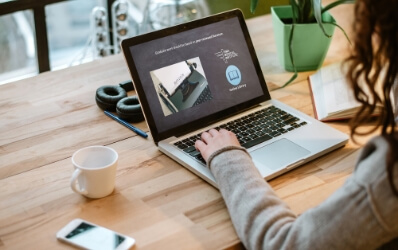 Continued Education
When you're a Pima Medical Institute student, you get access to our Career Services team—here for you when you need extra help with finding the right job opportunities, building a resume, strengthening your interview skills or just looking for general guidance.
At Pima Medical Institute, most programs allow students to work in their field through clinical externships—a chance to be mentored by full-time professionals and interface with real patients. In addition to real-world experience, clinical externships offer students resume-worthy opportunities, letters of recommendation from supervisors, and sometimes job placement directly after graduation.
Learn more about the courses in this program.
Career Prep Sequence
CSK 100
Study Skills
CAT 150
Anatomy, Physiology, and Terminology
CCB 100
Computer Basics
CMF 95
Math Fundamentals
CHS 100
CPR & First Aid
Professional Sequence I
PHA 121
Pharmacy Math
PHA 105
Inventory Maintenance
PHA 165
Pharmacology
PHA 180
Pharmacy Laws and Ethics
PHA 150
Sequence I Pharmacy Applications
Professional Sequence II
PHA 131
Pharmacy Math
PHA 170
Pharmacy Technician Duties
PHA 175
Pharmacology
PHA 190
Sequence II Pharmacy Applications
Professional Sequence III
PHA 141
Pharmacy Math
PHA 245
Principles of Customer Service
PHA 185
Pharmacology
PHA 235
Pharmacy Laboratory Skills
PHA 230
Sequence III Pharmacy Applications
Professional Sequence IV
PHA 151
Pharmacy Math
PHA 155
Pharmacy Computer Applications
PHA 195
Pharmacology
PHA 265
Patient Safety
PHA 270
Sequence IV Pharmacy Applications
Interested In Starting This Program?
We are truly invested in making sure our students succeed.
"Thanks to the practice I had at Pima Medical, I caught on quickly while at my externship at the local Veterans Hospital. I continued to volunteer at the VA until I was hired at Primrose St. Francis Hospital where I am currently working as a Pharmacy Tech 2… I'm currently working on another bachelor's in healthcare management. My Pima Medical instructors always encouraged us to continue our education, so I'm keeping my doors open. Pima Medical is a great school and it provided me my start in the medical field!"
Terry D. Thomas, Pharmacy Technician Graduate
Check out our blog posts on the Pharmacy Technician program. We provide insights, information, alumni spotlights, news and other valuable articles to keep you updated.
Amy Dobbs earned her Pharmacy Technician certificate from our Renton Campus back in 2014. Thanks to her hard work and dedication, she found a career…
Elizabeth Medina began her health care career journey with Pima Medical's Pharmacy Technician program at the Tucson campus. After graduating in 2013, she went on…
After nearly a decade in retail, this Pima Medical graduate finally decided to pursue a career in the medical field. Jackie Cooper graduated from our…
Disclosures And Accreditations
We have partnered with PioneerRx Pharmacy Software to provide students an opportunity to apply their knowledge in a simulated, real-world pharmacy management system. 
The Pharmacy Technician program is offered via on-ground and hybrid delivery methods. The program is available to residents of Arizona, California, Colorado, Nevada, New Mexico, Texas, and Washington, and meets applicable licensure requirements in those states. While there may be online components, completion of this program requires on-ground attendance at the campus at which the student is enrolled and cannot be completed solely via distance education. Prospective students and enrolled students should understand that moving out of the state in which they enrolled may adversely impact a student's ability to complete the program. If a student is planning to relocate outside of their state of enrollment he or she is required to discuss this with the Student Services Coordinator and/or Program Director.
In compliance with 34 CFR 668.43 Pima Medical Institute has made a reasonable effort to determine graduate eligibility for licensure in all states for programs designed and advertised as leading to licensure. The document below lists Pima Medical Institute programs and states where the curriculum meets licensure requirements, states where the curriculum does not meet licensure requirements, and states in which Pima Medical Institute has been unable to determine if the curriculum meets state licensure requirements. All consumers should be advised that due to the frequent changes to state statutes, rules, and regulations Pima Medical Institute cannot guarantee licensure based on the lists below.
State Licensure Determination Disclosure – Certificate Programs
Contact information for state licensing boards in which Pima Medical Institute has determined the program does not meet state licensure requirements or where Pima Medical Institute has been unable to determine if the program meets state licensure requirements can be found below.
State Licensing Board Contact Information – Pharmacy Technician
Start Your Future as a Pharmacy Technician
Request more information below and our team will be in touch with you as soon as possible. Or give us a call at
(800) 477-7462
to speak with someone right away.