By your side from day one.
Our students are what make Pima Medical Institute possible. As a family-founded and employee-owned business, we feel a deep connection to all members of this organization, from our faculty to students, staff and leadership. That is why we place a high priority on both your exceptional education and your personal life.
We're here to help in any way we can. Our Student Services team can help you with:
Academic planning
Mental health counseling
Tutoring
Hardship resources
And more!
Our Career Services team is dedicated to helping you reach your career goals. Our clinical externships provide great opportunities for job placement while still in school. We will also help you with resume building, interview skills, career workshops and more. And this support never goes away. As a Pima Medical graduate, you get lifetime access.
Financial Services is here to provide enrolled students with resources for financial aid options. Our primary responsibility is to ensure every eligible student can meet the cost required to make a difference in their life, whether that is starting a position in the medical field or advancing an existing career in healthcare.
Pima Medical Alumni remain part of our family for the rest of their lives. You will always feel a sense of community and have access to Career Services, transcript requests, loans management and other resources.
And, for those interested in continuing their education later on, we have advanced degrees that are 100% online. So, you can continue to boost your personal and professional goals. The bar isn't set; it can keep climbing as you keep growing.
Read our latest blog posts on news, events, student success stories and more. We provide insights into the Pima Medical family so you can stay up to date.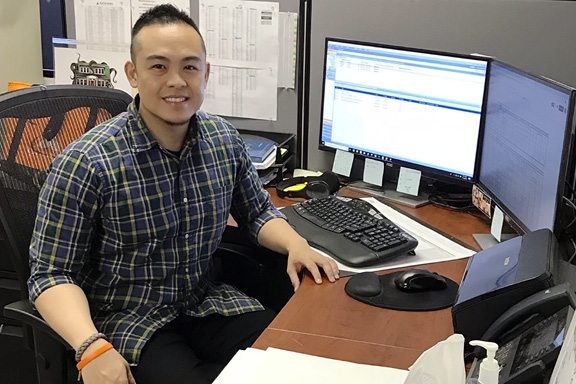 Elgin Sampal, first felt that college wasn't the right path for him, but after working in the hospitality industry for many years he was laid
Congratulations! You've put in all the work to finish your Medical Billing and Coding program and earned your certification. Now it's time to put all
Francis Calderon says he didn't really have a plan after high school, until he enrolled at Pima Medical Institute's Seattle campus. See why he calls
Ready to Join the Pima Medical Family?
We can't wait to meet you!
Give us a call at (800) 477-7462, or fill out the form below. A member of our team will be in touch as soon as possible to speak with you.