Medical Billing and Coding Certificate Program
Begin working in allied healthcare as a medical coder.
Course Length
Approximately
9 Months
This certificate program will provide you with the training and skills necessary to work as an effective and accurate medical billing and coding professional, a vital role within a medical team. At Pima Medical Institute, our courses focus on terminology, insurance, reimbursements, patient records, claims management and much more. This is a blended program with classes conducted both online and on-campus.
What Is a Medical Billing and Coding Professional?
What Does a Medical Billing and Coding Professional Do?
What Will I Learn?
What Is a Medical Billing and Coding Professional?
Medical billing and coding professionals are vital to the relationship between providers, patients and insurance companies. Also called a Medical Coder, their role is incredibly important to the success of medical and insurance offices.
What Does a Medical Billing and Coding Professional Do?
What Will I Learn?
Find this program at one of the following Pima Medical Institute campuses.
Careers in Medical Billing and Coding
What Are My Career Opportunities in Medical Billing and Coding?
What Are My Career Opportunities in Medical Billing and Coding?
This certificate program will prepare graduates to apply their skills in many settings, such as:
Hospitals
Physicians' offices
Nursing care facilities
Home healthcare services
Pharmacies
Job Outlook
Job Outlook
As the baby boom population ages, the demand for healthcare services is expected to increase.
According to the U.S. Bureau of Labor Statistics, the employment of medical records and health information technicians is projected to grow much faster than the average for all occupations from 2020 to 2030.
Continued Education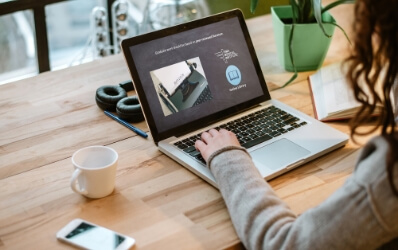 Continued Education
When you're a Pima Medical Institute student, you get access to our Career Services team—here for you when you need extra help with finding the right job opportunities, building a resume, strengthening your interview skills or just looking for general guidance.
Learn more about the courses in this program.
Career Prep Sequence
CSK 100
Study Skills
CAT 150
Anatomy, Physiology and Terminology
CCB 100
Computer Basics
CMF 95
Math Fundamentals
CHS 100
CPR & First Aid
Professional Sequence I
HCA 105
Medical Office Management
HCA 110
Insurance, Billing, and Coding Fundamentals
HCA 115
Professional Documentation
HCA 120
Sequence I Administrative Applications
Professional Sequence II
MBC 110
Principles of Insurance
MBC 120
Clinical Diagnostic Medical Coding
MBC 135
Medical Terminology and Patient Records
Professional Sequence III
MBC 115
Electronic Health Records
MBC 125
Hospital Diagnostic Medical Coding
MBC 130
Medical Billing and Reimbursement Methods
Professional Sequence IV
MBC 140
Procedural Medical Coding
MBC 145
Medical Law and Ethics
MBC 150
Claims Management
Capstone Sequence
MBC 180
Certification Review
MBC 210
Medical Insurance, Billing, and Coding Capstone
Interested In Starting This Program?
We are truly invested in making sure our students succeed.
"After 12 years as a dental assistant, I knew there was more for me in the dental profession. When I heard Pima Medical was offering a Dental Hygiene program, I jumped at the opportunity. I am a 35-year-old parent of two boys and the thought of quitting my job to attend school was quite daunting, but I forged ahead and was committed."
Monica Candelaria-Wright, Dental Hygiene Graduate
Check out our blog posts on Medical Billing and Coding. We provide insights, information, alumni spotlights, news and other valuable articles to keep you updated.
Is the medical billing and coding certification different in each state? What are the mental demands of a medical billing and coding person? Would technical writing…
Are you looking for a career in healthcare, that can make a difference, but without patient interaction? Are you a problem solver with a love…
Medical Billing and Coding is one of the newer healthcare professions gaining in popularity. As a medical billing and coding professional you are the link…
Disclosures And Accreditations
The Medical Billing and Coding program is offered via on-ground and hybrid delivery methods. The program is available to residents of Arizona and there are no licensure requirements for graduates to obtain employment in the field in this state. While there may be online components, completion of this program requires on-ground attendance at the campus at which the student is enrolled and cannot be completed solely via distance education. Prospective students and enrolled students should understand that moving out of the state in which they enrolled may adversely impact a student's ability to complete the program. If a student is planning to relocate outside of their state of enrollment he or she is required to discuss this with the Student Services Coordinator and/or Program Director.
In compliance with 34 CFR 668.43 Pima Medical Institute has made a reasonable effort to determine graduate eligibility for licensure in all states for programs designed and advertised as leading to licensure. The document below lists Pima Medical Institute programs and states where the curriculum meets licensure requirements, states where the curriculum does not meet licensure requirements, and states in which Pima Medical Institute has been unable to determine if the curriculum meets state licensure requirements. All consumers should be advised that due to the frequent changes to state statutes, rules, and regulations Pima Medical Institute cannot guarantee licensure based on the lists below.
State Licensure Determination Disclosure – Certificate Programs
Start Your Future as a Medical Billing and Coding Professional
Request more information below and our team will be in touch with you as soon as possible. Or give us a call at
(800) 477-7462
to speak with someone right away.