Phlebotomy Technician Certificate Program
Enter the medical field as a phlebotomy technician.
Course Length
Approximately
3 Months
This certificate program will give you the professional abilities and knowledge needed to work as a competent entry-level phlebotomy technician. This role requires both clinical skills, such as drawing blood and handling other clinical specimens, as well as professional skills, such as high-quality patient care and the ability to ease patient anxieties during a blood draw. At Pima Medical Institute, all of these skills and more are covered in the program's courses, hands-on training and lab exercises that simulate real-world settings at school so you're prepared for day one on the job.
What Is a Phlebotomy Technician?
What Does a Phlebotomy Technician Do?
What will i Learn?
What Is a Phlebotomy Technician?
Phlebotomy technicians perform blood and other clinical specimen collection from patients through venipuncture, syringe and micro-collection techniques.
What Does a Phlebotomy Technician Do?
What will i Learn?
Find this program at one of the following Pima Medical Institute campuses.
Careers as a Phlebotomy Technician
What Are My Career Opportunities as a Phlebotomy Technician?
What Are My Career Opportunities as a Phlebotomy Technician?
This certificate program will prepare graduates to work in a variety of environments, such as:
Clinical labs
Hospitals
Independent laboratories
Physicians' offices
Health maintenance organizations
Public health agencies
Nursing homes
Research institutions
Blood donor centers
Mobile laboratories
Job Outlook
Job Outlook
Hospitals, diagnostic laboratories, blood donor centers and other locations will need phlebotomists to perform blood work.
According to the U.S. Bureau of Labor Statistics, the employment of phlebotomists is projected to grow significantly from 2020 to 2030.
Continued Education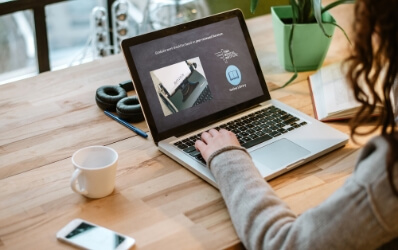 Continued Education
When you're a Pima Medical Institute student, you get access to our Career Services team—here for you when you need extra help with finding the right job opportunities, building a resume, strengthening your interview skills or just looking for general guidance.
At Pima Medical Institute, most programs allow students to work in their field through clinical externships—a chance to be mentored by full-time professionals and interface with real patients.
In addition to real-world experience, clinical externships offer students resume-worthy opportunities, letters of recommendation from supervisors, and sometimes job placement directly after graduation.
Learn more about the courses in this program.
Semester I
CSK 100
Study Skills
CHS 100
CPR & First Aid
PHL 101
Anatomy & Physiology/Medical Terminology
PHL 102
Introduction to Laboratory and Communication
PHL 103
Phlebotomy
Interested In Starting This Program?
We are truly invested in making sure our students succeed.
"My experience as a student with Pima Medical was incredibly positive. My instructor clarified the content in ways that my colleagues and I could understand. She was very good at citing something that we just learned about in real-world application so it didn't seem so abstract. I really appreciated the matching process to externship sites. I was looking for a hospital setting and Pima Medical found me an externship at Banner University Medical Center where I practiced interacting with patients and learned so much."
Collin Doherty, Phlebotomy Technician Graduate
Check out our blog posts on the Phlebotomy Technician program. We provide insights, information, alumni spotlights, news and other valuable articles to keep you updated.
Pima Medical Institute is on track to open its new campus in El Paso, TX, in early 2017. The new campus will include three newly…
Earning a phlebotomy technician certificate gives you the training you need to obtain blood specimens by venipuncture and micro-collection techniques. Phlebotomy technician courses also teach you to…
If you are considering a career in healthcare, you probably have some questions about what path might be the right one for you. Well, if…
Disclosures And Accreditations
The Phlebotomy Technician program is offered via on-ground and hybrid delivery methods. The program is available to residents of Arizona, California, Texas, and Washington, and meets applicable licensure requirements in those states. While there may be online components, completion of this program requires on-ground attendance at the campus at which the student is enrolled and cannot be completed solely via distance education. Prospective students and enrolled students should understand that moving out of the state in which they enrolled may adversely impact a student's ability to complete the program. If a student is planning to relocate outside of their state of enrollment he or she is required to discuss this with the Student Services Coordinator and/or Program Director.
In compliance with 34 CFR 668.43 Pima Medical Institute has made a reasonable effort to determine graduate eligibility for licensure in all states for programs designed and advertised as leading to licensure. The document below lists Pima Medical Institute programs and states where the curriculum meets licensure requirements, states where the curriculum does not meet licensure requirements, and states in which Pima Medical Institute has been unable to determine if the curriculum meets state licensure requirements. All consumers should be advised that due to the frequent changes to state statutes, rules, and regulations Pima Medical Institute cannot guarantee licensure based on the lists below.
State Licensure Determination Disclosure – Certificate Programs
Contact information for state licensing boards in which Pima Medical Institute has determined the program does not meet state licensure requirements or where Pima Medical Institute has been unable to determine if the program meets state licensure requirements can be found below.
State Licensing Board Contact Information – Phlebotomy Technician
Start Your Future as a Phlebotomy Technician
Request more information below and our team will be in touch with you as soon as possible. Or give us a call at
(800) 477-7462
to speak with someone right away.