Surgical Technology Associate Degree Program
Become a critical healthcare team member as a surgical technologist.
Program Type
Associate Degree
Course Length
Approximately
18 months
This associate degree program will give you the hands-on skills, professional behavior and knowledge necessary to work as an outstanding entry-level surgical technologist. This role is vital to a surgical team, which includes surgeons, anesthesiologists and registered nurses. Classes address patient care before, during and after surgical procedures.
What Is a Surgical Technologist?
What Does a Surgical Technologist Do?
What will i Learn?
How Do I Get Certified as a Surgical Technologist After Graduation?
What Is a Surgical Technologist?
A surgical technologist is the go-to person on the surgical team who manages and prepares operating rooms, equipment, instrumentation and supplies during surgical procedures. They can also advocate for patient safety and manage the sterile field.
What Does a Surgical Technologist Do?
What will i Learn?
How Do I Get Certified as a Surgical Technologist After Graduation?
Find this program at one of the following Pima Medical Institute campuses.
Careers in Surgical Technology
What Are My Career Opportunities as a Surgical Technologist?
What Are My Career Opportunities as a Surgical Technologist?
This associate degree program will prepare graduates to apply their skills in a number of different roles, such as:
Surgical technologist
Laser/endoscopy technologist
Procurement technologist
Labor and delivery technologist
Private surgical technologist
Travel surgical technologist
Educator
They can work in a variety of environments:
Hospitals
Outpatient surgery centers
Endoscopy clinics
Plastic surgery offices
Medical device company
Labor and delivery
Central sterile department
Job Outlook
Job Outlook
Advances in medical technology have made surgery safer, and more operations are being done to treat a variety of illnesses and injuries.
According to the U.S. Bureau of Labor Statistics, the employment of surgical technologists is projected to grow from 2020 to 2030.
Continued Education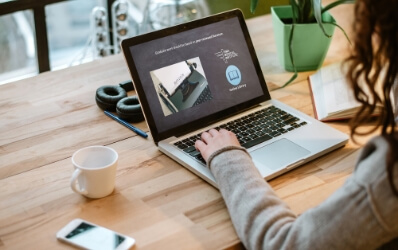 Continued Education
Graduating with an associate degree is a vital pathway toward pursuing higher education later on. Interested in breaking into leadership or healthcare administration? At Pima Medical Institute, we offer an online Bachelor of Science in Health Care Administration that will give you the skills needed to move up within the healthcare industry, all with the flexibility of virtual instruction. Work on your degree anywhere, anytime.Online B.S. in Health Care Administration
When you're a Pima Medical Institute student, you get access to our Career Services team—here for you when you need extra help with finding the right job opportunities, building a resume, strengthening your interview skills or just looking for general guidance.
At Pima Medical Institute, most programs allow students to work in their field through clinical externships—a chance to be mentored by full-time professionals and interface with real patients.
In addition to real-world experience, clinical externships offer students resume-worthy opportunities, letters of recommendation from supervisors and sometimes job placement directly after graduation.
Learn more about the courses in this program.
Add Your Heading Text Here
Semester I
BIO 122
Anatomy and Physiology I
BIO 118
Medical Terminology
MTH 131
Math Applications
CCM 140
Communications
SUR 100
Introduction to Surgical Technology
Semester II
BIO 132
Anatomy and Physiology II
BIO 133
Microbiology
SUR 140
Surgical Patient Care
SUR 120
Principle and Practice of Surgical Technology
Semester III
SUR 200
Surgical Pharmacology and Anesthesia
SUR 210
Endoscopic Principles and Procedures
SUR 220
Basic Surgical Procedures
Semester IV
SUR 230
Advanced Surgical Procedures
SUR 240
Clinical Preparation and Practice
SUR 245
Professional Development
SUR 250
Clinical Practicum I
Semester V
SUR 260
Clinical Practicum II
SUR 270
Certification Preparation
Interested In Starting This Program?
We are truly invested in making sure our students succeed.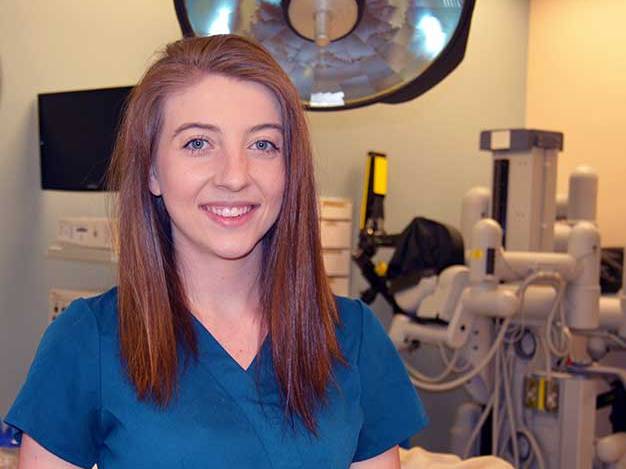 "I am grateful Pima Medical placed me in a prestigious hospital for my clinical site because the experience enabled me to get a job quite quickly. I am currently working at a plastic surgery center. My goal down the road is to get back to a hospital setting where I can work with the Da Vinci surgery robot, something I find fascinating. If you're looking for a fast-paced career where you can test yourself or a career with a lot of possibilities for growth and specialty paths, the Surgical Technology program at Pima Medical would be a great fit for you. "
Leah Elswick, Surgical Technology Graduate
Check out our blog posts on Surgical Technology. We provide insights, information, alumni spotlights, news and other valuable articles to keep you updated.
The fast-paced world of hospitals and surgery centers rely on the surgical team to ensure safe and successful outcomes. Two crucial roles are often confused…
Ask someone the importance of a surgical technologist, and they might not be able to tell you. Surgical technologists play a vital role on the…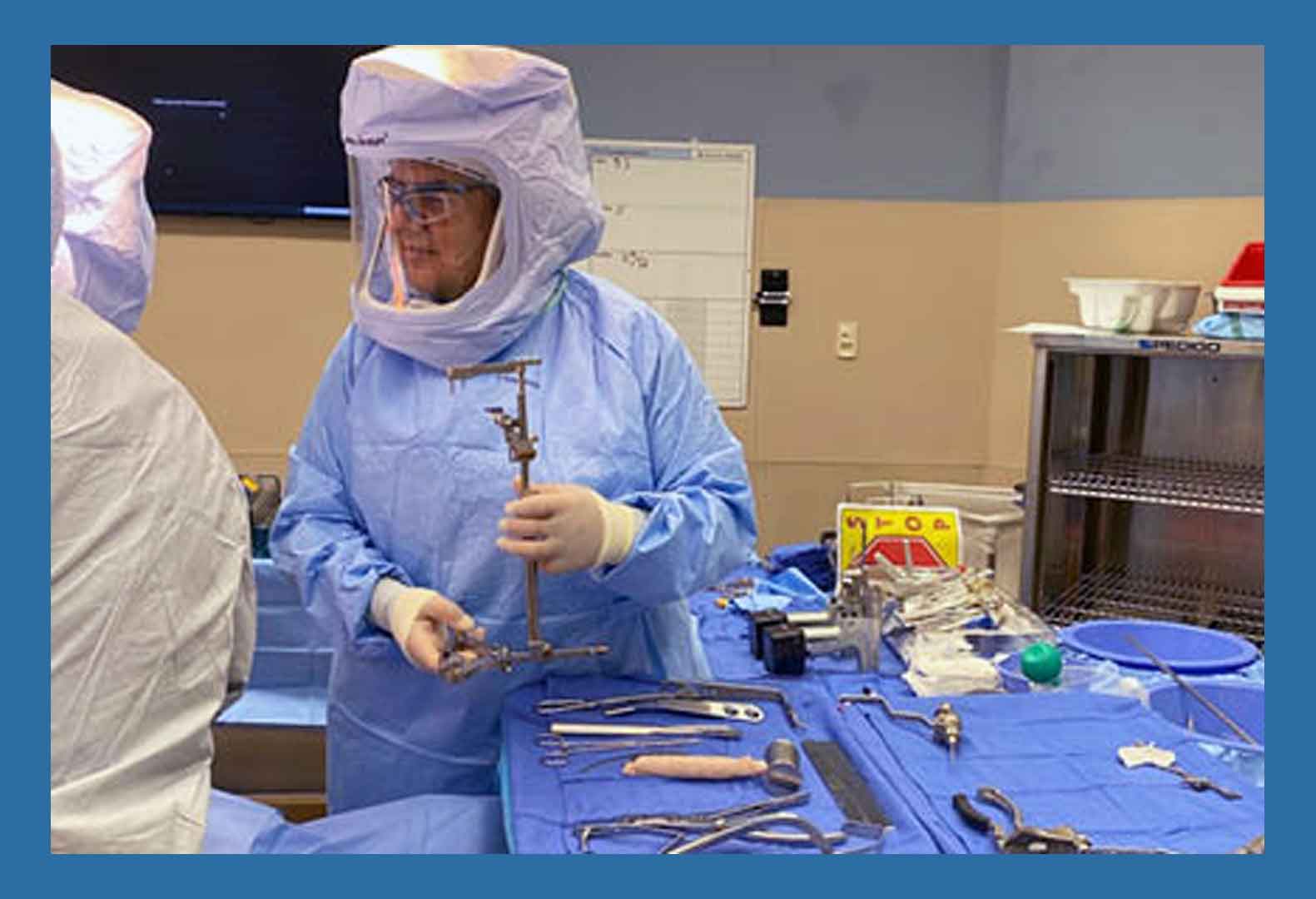 Jason Flores is a 2019 graduate of the Surgical Technology associate degree program at the Phoenix campus. He says he was looking for more than…
Disclosures And Accreditations
The Surgical Technology program is offered via on-ground and hybrid delivery methods. The program is available to residents of Arizona, California, and Colorado, and meets applicable licensure requirements in those states. While there may be online components, completion of this program requires on-ground attendance at the campus at which the student is enrolled and cannot be completed solely via distance education. Prospective students and enrolled students should understand that moving out of the state in which they enrolled may adversely impact a student's ability to complete the program. If a student is planning to relocate outside of their state of enrollment he or she is required to discuss this with the Student Services Coordinator and/or Program Director.
In compliance with 34 CFR 668.43 Pima Medical Institute has made a reasonable effort to determine graduate eligibility for licensure in all states for programs designed and advertised as leading to licensure. The document below lists Pima Medical Institute programs and states where the curriculum meets licensure requirements, states where the curriculum does not meet licensure requirements, and states in which Pima Medical Institute has been unable to determine if the curriculum meets state licensure requirements. All consumers should be advised that due to the frequent changes to state statutes, rules, and regulations Pima Medical Institute cannot guarantee licensure based on the lists below.
Start Your Future as a Surgical Technologist
Request more information below and our team will be in touch with you as soon as possible. Or give us a call at
(800) 477-7462
to speak with someone right away.