Medical Assistant Certificate Program
Enter allied healthcare as a medical assistant.
Delivery Method
On Campus | Hybrid*
Course Length
Approximately
9 Months
*Hybrid education options not available at all campuses
In this certificate program, you will learn the personal traits and professional capabilities required of a capable entry-level medical assistant, where you will work with doctors, nurses and other members of a medical staff. Since medical assistant responsibilities can be both clinical and clerical, Pima Medical Institute ensures you will receive training that develops all the necessary skills to perform a variety of tasks that achieve high quality patient care.
What Is a Medical Assistant?
What Does a Medical Assistant Do?
What Will I Learn?
What Is a Medical Assistant?
While the specific duties of a medical assistant may vary depending on practice and state laws, their main function is to act as a liaison between doctors and patients and ensure quality care for patients.
What Does a Medical Assistant Do?
What Will I Learn?
This Program Now Offers a Hybrid Learning Option
Students interested in this program who are looking for additional flexibility for their schedules might find blended learning is the best fit.
As a Hybrid student, you will still benefit from the same support students enrolled in our on campus programs receive, including mental health resources, student services, career services, resume writing and more.
Interested in learning more about Pima Medical's hybrid education and schedule? Our admissions teams are ready to discuss the schedule, expectations and interactive instruction provided during the program.
Find this program at one of the following Pima Medical Institute campuses.
Careers in Medical Assisting
What Are My Career Opportunities as a Medical Assistant?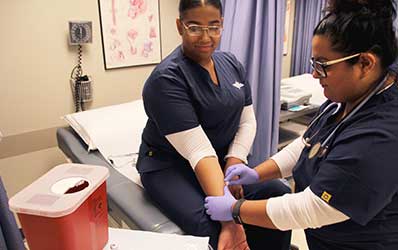 What Are My Career Opportunities as a Medical Assistant?
This certificate program will prepare graduates to apply their skills in many settings, such as:
Physicians' offices
Hospitals
Clinics
Outpatient medical facilities
Other career opportunities include:
Administrative support occupations
Educating future medical assistants
Other office management roles
Job Outlook
Job Outlook
The growth of an aging baby boom population will continue to increase the demand for preventive medical services, which are often provided by physicians. As a result, physicians will hire more assistants to perform routine administrative and clinical duties, allowing the physicians to see more patients.
According to the U.S. Bureau of Labor Statistics, the employment of medical assistants is projected to grow much faster than the average for all occupations from 2020 to 2030.
Continued Education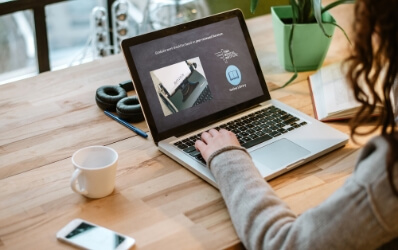 Continued Education
When you're a Pima Medical Institute student, you get access to our Career Services team—here for you when you need extra help with finding the right job opportunities, building a resume, strengthening your interview skills or just looking for general guidance.
At Pima Medical Institute, most programs allow students to work in their field through clinical externships—a chance to be mentored by full-time professionals and interface with real patients.
In addition to real-world experience, clinical externships offer students resume-worthy opportunities, letters of recommendation from supervisors, and sometimes job placement directly after graduation.
Learn more about the courses in this program.
Career Prep Sequence
CSK 100
Study Skills
CAT 150
Anatomy, Physiology and Terminology
CCB 100
Computer Basics
CMF 95
Math Fundamentals
CHS 100
CPR & First Aid
Professional Sequence I
HCA 105
Medical Office Management
HCA 110
Insurance, Billing, and Coding Fundamentals
HCA 115
Professional Documentation
HCA 120
Sequence I Administrative Applications
Professional Sequence II
MDA 135
Physical Examination Techniques
MDA 145
Clinical Aspects of Billing and Coding
MDA 150
Surgical Procedures
MDA 155
Sequence II Clinical Applications
Professional Sequence III
MDA 160
Introduction to Pharmacology
MDA 165
Medical Law and Ethics
MDA 170
Medical Office Laboratory Procedures
MDA 175
Sequence III Clinical Applications
Professional Sequence IV
MDA 180
Phlebotomy and Blood Specimens
MDA 185
Medical Specialty Procedures
MDA 190
Medical Office Communication
MDA 195
Sequence IV Clinical Applications
Interested In Starting This Program?
We are truly invested in making sure our students succeed.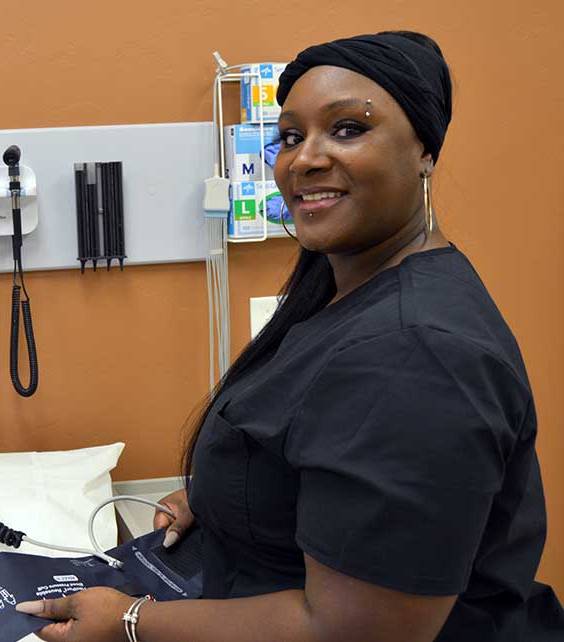 "Once I arrived, everyone was warm and welcoming and I felt better. I attended the evening Medical Assistant program, so after class I went directly to work, worked all night, then came home, got my older three kids off to school and came home and cared for my two younger children and studied. It was rough and I really struggled academically at times, but when you have wonderful teachers and classmates it makes it easier. I remember one day when I was at my breaking point and wanted to quit, one of my instructors took the time to talk with me and help me see that I could finish. I'm so grateful for that. I did it and my kids are so proud of me!"
Ashley Williams, Medical Assistant Graduate
Check out our blog posts on the Medical Assistant program. We provide insights, information, alumni spotlights, news and other valuable articles to keep you updated.
Mojda Hooshang used her family as the inspiration for her journey toward a career in healthcare. After completing her Medical Assistant program at the Seattle…
When it rains, it pours, as they say! Catherine Calderon was a recent high school graduate and pregnant at the height of the pandemic. Add…
While medical assisting (MA) can be rewarding on its own, many use it as a starting point toward their goal of a more advanced healthcare…
Disclosures And Accreditations
The Medical Assistant program is offered via on-ground and hybrid delivery methods. The program is available to residents of Arizona, California, Colorado, Nevada, New Mexico, Texas, and Washington, and meets applicable licensure requirements in those states. While there may be online components, completion of this program requires on-ground attendance at the campus at which the student is enrolled and cannot be completed solely via distance education. Prospective students and enrolled students should understand that moving out of the state in which they enrolled may adversely impact a student's ability to complete the program. If a student is planning to relocate outside of their state of enrollment he or she is required to discuss this with the Student Services Coordinator and/or Program Director.
In compliance with 34 CFR 668.43 Pima Medical Institute has made a reasonable effort to determine graduate eligibility for licensure in all states for programs designed and advertised as leading to licensure. The document below lists Pima Medical Institute programs and states where the curriculum meets licensure requirements, states where the curriculum does not meet licensure requirements, and states in which Pima Medical Institute has been unable to determine if the curriculum meets state licensure requirements. All consumers should be advised that due to the frequent changes to state statutes, rules, and regulations Pima Medical Institute cannot guarantee licensure based on the lists below.
State Licensure Determination Disclosure – Certificate Programs
Contact information for state licensing boards in which Pima Medical Institute has determined the program does not meet state licensure requirements or where Pima Medical Institute has been unable to determine if the program meets state licensure requirements can be found below.
State Licensing Board Contact Information – Medical Assistant 
Start Your Future as a Medical Assistant
Request more information below and our team will be in touch with you as soon as possible. Or give us a call at
(800) 477-7462
to speak with someone right away.