Bachelor of Science in Nursing (RN to BSN) Program
Advance your nursing career.
Program Type
Bachelor of Science
Course Length
Approximately
16 Months
This bachelor's program is designed for registered nurses (RN) who are currently working in healthcare and wish to advance their career by receiving a Bachelor of Science in Nursing degree (BSN). As it is designed for working nurses, instruction is delivered via an online learning platform, giving students the ability to balance school, work and personal commitments. Clinical nursing courses are enhanced by classes that also focus on leadership and management to prepare nurses for increased responsibilities in their current career. Course instructors are subject matter experts with years of field experience.
What Will I Learn?
B.S. in Nursing (RN to BSN) Prerequisites
Do I need licensing as a BSN Graduate?
What Will I Learn?
Students in the B.S. in Nursing (RN to BSN) program will take courses that allow them to increase their clinical responsibilities and leadership roles in their current nursing career. Classes cover topics such as:
Nursing theories
Evidence-based research analysis and utilization
Important concepts and principles for the development of nursing leadership and management knowledge
Clinical, fiscal, legal and political trends confronting the healthcare and nursing professions
Community and global health needs, issues, trends, laws and protocols
B.S. in Nursing (RN to BSN) Prerequisites
Do I need licensing as a BSN Graduate?
Careers With a B.S. in Nursing (RN to BSN)
What Are My Career Opportunities With a B.S. in Nursing?
What Are My Career Opportunities With a B.S. in Nursing?
Registered nurses who hold a bachelor's degree will have expanded employment opportunities in areas such as:
Leadership and management positions
Clinical faculty positions
Community and public health roles
Research and quality improvement team positions
Entrance into specialized nursing settings
Other autonomous opportunities
Job Outlook
Job Outlook
Growth will occur for a number of reasons, including an increased emphasis on preventive care; increasing rates of chronic conditions, such as diabetes and obesity; and demand for healthcare services from the baby-boom population, as this group leads longer and more active lives.
According to the U.S. Bureau of Labor Statistics, the employment of registered nurses is projected to grow from 2019 to 2029.
Continued Education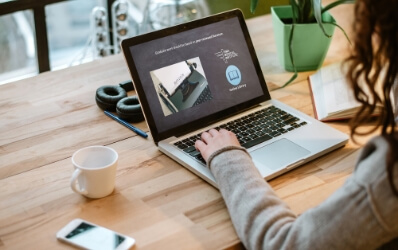 Continued Education
At Pima Medical Institute, we offer an online Master of Science in Organizational Leadership. Get the skills needed to continue to move up in allied healthcare, with the flexibility of virtual instruction. Work on your degree anywhere, anytime.
Pima Medical Institute has articulation agreements with institutions offering advanced degrees in Nursing.
When you're a Pima Medical Institute student, you get access to our Career Services team—here for you when you need extra help with finding the right job opportunities, building a resume, strengthening your interview skills or just looking for general guidance.
Learn more about the courses in this program.
42 Nursing, 16 Lower Division Education Credits, 12 Course Credits
Semester I
CPT 301
Microcomputer Applications
ENG 310
Technically Writing
REL 200
World Religions
NUR 300
Role Transition and Professional Development
Semester II
PHI 301
Critical Thinking
NUR 320
Integrated Health Assessment for the Experienced Nurse
NUR 380
Nursing Informatics
SPA 210
Spanish for the Medical Professional
Semester III
MTH 315
Statistical Concepts
NUR 425
Foundations of Evidence-Based Nursing Practice
SOC 325
Culture and Human Diversity
NUR 400
Transcultural Nursing Practice
Semester IV
NUR 440
Quality Improvement in Nursing and Health Care Organizations
NUR 475
Community Oriented Nursing Practice and Global Health Issues
NUR 480
Nursing Leadership and Healthcare Management
Interested In Starting This Program?
Find out more about our enrollment process, view our How to Apply page.
We are truly invested in making sure our students succeed.
"I've always loved children, so I combined my two passions and landed a job working in a Pediatric Intensive Care Unit (PICU). Shortly after landing my dream job and enrolling in Pima Medical's Bachelor of Science in Nursing (BSN) online program, we received the wonderful news that we were expecting a baby boy. I found myself writing discussion boards while in labor in my hospital bed. Although it was challenging working full-time, raising a newborn and going to school, the online classes maintained enough organization and a steady pace to encourage me to keep going and graduate on time."
Avery Woods, Bachelor of Science in Nursing Graduate
Check out our blog posts related to our Bachelor of Science in Nursing program. We provide insights, information, alumni spotlights, news and other valuable articles to keep you updated.
Grace Lynn Griffith is a graduate of Pima Medical's Mesa campus associate degree in Nursing. She went on to complete her Bachelor of Science in…
Have you been considering taking your nursing degree to the next level? Would you like to do something different in your nursing career? We can…
Certified Nurses Day is an annual day of recognition for and by healthcare leaders dedicated to nursing professionalism, excellence, recognition and service. Every March 19,…
Disclosures And Accreditations
The Bachelor of Science in Nursing (RN to BSN) program is offered via an online delivery method. Pima Medical Institute is an approved institution through the National Council for State Authorization Reciprocity Agreement (NC SARA) which allows Pima Medical Institute Tucson to offer distance learning programs to residents of states other than Arizona. Participation in NC SARA does not exempt an institution from state professional licensing requirements.
A student's physical location is determined at the time of enrollment by submission of government-issued identification as well as a student attestation of their physical location in the enrollment agreement. Students agree to update the institution if their physical location changes. Students are able to notify the institution of a change to their physical location in the Pima Medical Institute Student Portal. Prospective students and enrolled students should understand that a change in physical location may adversely impact a student's ability to complete the program. If a student is planning to relocate he or she is required to discuss this with the Student Services Coordinator and/or Program Director.
In compliance with 34 CFR 668.43 Pima Medical Institute has made a reasonable effort to determine graduate eligibility for licensure in all states for programs designed and advertised as leading to licensure. The document below lists Pima Medical Institute programs and states where the curriculum meets licensure requirements, states where the curriculum does not meet licensure requirements, and states in which Pima Medical Institute has been unable to determine if the curriculum meets state licensure requirements. All consumers should be advised that due to the frequent changes to state statutes, rules, and regulations Pima Medical Institute cannot guarantee licensure based on the lists below.
Advance Your Career in Nursing
Request more information below and our team will be in touch with you as soon as possible. Or give us a call at
(800) 477-7462
to speak with someone right away.