Bachelor of Science in Health Care Administration Program
Advance your health care management career.
Program Type
Bachelor of Science
Course Length
Approximately
20 Months
The bachelor's program is intended for professionals looking to advance their career in health care. The program is designed to develop students' critical thinking abilities, communication competence, and leadership skills through real-world applications and instructions. All courses are taught online so working professionals are able to balance school, work, and life while advancing their career. Course instructors are subject matter experts with years of field experience.
What Will I Learn?
B.S. in Health Care Administration Requirements
What Will I Learn?
Students in the B.S. in Health Care Administration program will learn a variety of management skills that will allow them to enter the leadership track in their current career. Courses focus on learning outcomes including, but are not limited to:
Developing strategies to analyze behavioral, ethical and cultural trends that impact management in health care systems with diverse populations
Demonstrating the ability to evaluate ethical, legal and regulatory policies
Demonstrating the mastery of core business theories as they apply to health care systems
While this program is 100% online, students still complete a capstone project that features real-world application of their coursework to their current career in the health care industry.
B.S. in Health Care Administration Requirements
Careers in Health Care Administration
What Are My Career Opportunities as a Health Care Administrator?
What Are My Career Opportunities as a Health Care Administrator?
With a Bachelor of Science in Health Care Administration, graduates are able to enter the management or leadership track in their field.
There are a number of opportunities for executive leadership and capable management in a variety of healthcare settings, including:
Hospitals
Physicians' offices
Other healthcare organizations
Clinics
For-profit/non profit institutions 
Insurance Industries
Long-term care organizations
Rehabilitation companies
Pharmacies
Educational Institutions
Job Outlook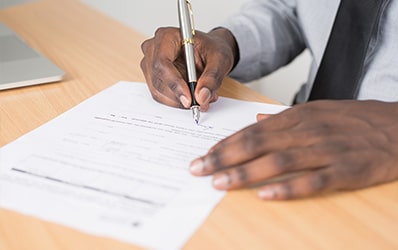 Job Outlook
For those looking to cultivate their health care administrative experience into more managerial roles, the job outlook is strong.
As the large baby-boom population ages and people remain active later in life, there should be increased demand for healthcare services.
According to the U.S. Bureau of Labor Statistics, employment of medical and health services managers is projected to grow significantly from 2019 to 2029, much faster than the average for all occupations.
Continued Education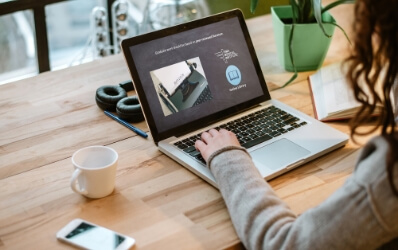 Continued Education
At Pima Medical Institute, we offer an online Master of Science in Organizational Leadership, which can provide further opportunity for professional advancement, all with the flexibility of virtual instruction. Work on your degree anywhere, anytime.
When you're a Pima Medical Institute student, you get access to our Career Services team—here for you when you need extra help with finding the right job opportunities, building a resume, strengthening your interview skills or just looking for general guidance.
Learn more about the courses in this program.
14 General Education, 26 Health Science, 24 Related Credits
Semester I
CPT 301
Microcomputer Applications
ENG 320
Advanced College Writing
BUS 330
Fundamentals of Finance
HCA 310
Healthcare Law and Compliance
Semester II
SOC 325
Culture and Human Diversity
PHI 301
Critical Thinking
HCA 325
Leadership in Health Care Management
BUS 210
Introduction to Marketing
Semester III
MTH 315
Statistical Concepts
HCA 410
Long-Term Care
RSH 350
Introduction to Evidence Based Practice
HCA 430
Patient Information and Management
Semester IV
HCA 450
Health Insurance Reimbursement
HCA 460
Public Health
HCA 420
Managing Emergency Response Operations
HCA 440
Health Care Policy
Semester V
HCA 470
Quality Management
HCA 495
Professional Capstone
Interested In Starting This Program?
Find out more about our enrollment process, view our How to Apply page.
We are truly invested in making sure our students succeed.
"I was 40+ years young with a family and I was working full time, but the bachelor's program turned out to be a great fit for me. The flexibility of online education allowed me to continue to live my daily life, work and even travel without falling behind.

I was a little unclear about my direction after graduation. But, I remembered what my program director said after I had completed my project for my capstone. My project involved creating a business plan and he said it was so great; I should explore the idea of pursuing it. So, that's just what I did!
"
Ivan St. Luis, Bachelor of Science in Health Care Administration Graduate
Check out our blog posts on Health Care Administration. We provide insights, information, alumni spotlights, news and other valuable articles to keep you updated.
Are you looking for a career in the medical field, but want to focus on more on administrative duties and less in direct patient care…
Barbara Correll is a three-time graduate of Pima Medical Institute. She completed her associate degree in Occupational Therapy at the Mesa Campus and went on…
If you want to learn about the business side of health care and advance your certification into an associate degree, an online Health Care Administration (HCA) degree from…
Disclosures And Accreditations
The Bachelor of Science in Health Care Administration program is offered via an online delivery method. Pima Medical Institute is an approved institution through the National Council for State Authorization Reciprocity Agreement (NC SARA) which allows Pima Medical Institute Tucson to offer distance learning programs to residents of states other than Arizona. Participation in NC SARA does not exempt an institution from state professional licensing requirements.
A student's physical location is determined at the time of enrollment by submission of government-issued identification as well as a student attestation of their physical location in the enrollment agreement. Students agree to update the institution if their physical location changes. Students are able to notify the institution of a change to their physical location in the Pima Medical Institute Student Portal. Prospective students and enrolled students should understand that a change in physical location may adversely impact a student's ability to complete the program. If a student is planning to relocate he or she is required to discuss this with the Student Services Coordinator and/or Program Director.
In compliance with 34 CFR 668.43 Pima Medical Institute has made a reasonable effort to determine graduate eligibility for licensure in all states for programs designed and advertised as leading to licensure. The document below lists Pima Medical Institute programs and states where the curriculum meets licensure requirements, states where the curriculum does not meet licensure requirements, and states in which Pima Medical Institute has been unable to determine if the curriculum meets state licensure requirements. All consumers should be advised that due to the frequent changes to state statutes, rules, and regulations Pima Medical Institute cannot guarantee licensure based on the lists below.
Level up Your Career in Health Care Administration
Request more information below and our team will be in touch with you as soon as possible. Or give us a call at
(800) 477-7462
to speak with someone right away.