Diagnostic Medical Sonography Associate Degree Program
Enter allied healthcare as a diagnostic medical sonographer.
Program Type
Associate Degree
Course Length
Approximately
22 months
The DMS associate degree program will prepare competent entry-level sonographers in the cognitive (knowledge), psychomotor (skills), and affective (behavior) learning domains for the abdominal-extended and obstetrics and gynecology sonography concentrations. From learning how the equipment works to optimizing images, interpreting scans and recognizing abnormal findings, you will learn all sides of sonography. At Pima Medical Institute, professionalism and excellent communication skills are prioritized along with the clinical courses and lab training due to the amount of direct care with patients in this healthcare field.
What Is a Diagnostic Medical Sonographer?
What Does a Diagnostic Medical Sonographer Do?
What Will I Learn?
What Is a Diagnostic Medical Sonographer?
A diagnostic medical sonographer – also referred to as "ultrasound technologist" – uses specialized equipment to create images of the body. A physician reviews these images, or sonograms, to make a medical diagnosis.
What Does a Diagnostic Medical Sonographer Do?
What Will I Learn?
Find this program at one of the following Pima Medical Institute campuses.
Careers in Diagnostic Medical Sonography
What Are My Career Opportunities as a Diagnostic Medical Sonographer?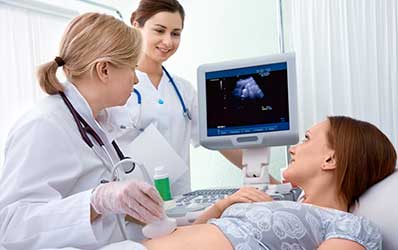 What Are My Career Opportunities as a Diagnostic Medical Sonographer?
This associate degree program will prepare graduates to apply their skills in a number of different roles, such as:
Sonographer
Diagnostic medical sonographer
Ultrasound technologist
Ultrasonographer
They can work in a variety of environments:
Hospitals
Physicians' offices
Medical and diagnostic labs
Outpatient imaging departments
Free-standing urgent care facilities
Job Outlook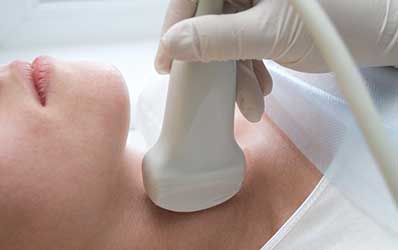 Job Outlook
As the large baby boom population ages, the need to diagnose medical conditions—such as blood clots and heart disease—will likely increase.
According to the U.S. Bureau of Labor Statistics, the overall employment of diagnostic medical sonographers and cardiovascular technologists/technicians is projected to grow significantly from 2020 to 2030.
Continued Education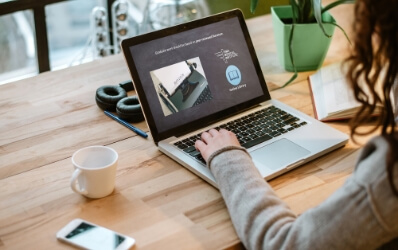 Continued Education
Graduating with an associate degree is a vital pathway toward pursuing higher education later on. Interested in breaking into leadership or healthcare administration? At Pima Medical Institute, we offer an online Bachelor of Science in Health Care Administration that will give you the skills needed to move up within your field, all with the flexibility of virtual instruction. Work on your degree anywhere, anytime.
Online B.S. in Health Care Administration
When you're a Pima Medical Institute student, you get access to our Career Services team—here for you when you need extra help with finding the right job opportunities, building a resume, strengthening your interview skills or just looking for general guidance.
Learn more about the courses in this program.
Add Your Heading Text Here
Semester l
BIO 119
Anatomy & Physiology
CCM 115
Communications
CLE 115
Medical Law & Ethics
CMT 100
Medical Terminology
MTH 140
Math Applications
PHY 102
Physics
Semester lI
DMS 122
Patient Care
DMS 125
Sonographic Physics & Instrumentation
DMS 152
Introduction to Sonographic Scanning & Instrumentation Lab
DMS 162
Abdominal and Small Parts Sonography I
Semester III
DMS 182
Abdominal and Small Parts Sonography II
DMS 183
Abdominal and Small Parts Sonography Lab
DMS 200
Vascular Imaging I
DMS 201
Vascular Imaging I Lab
Semester IV
DMS 242
Vascular Imaging II
DMS 243
Vascular Imaging II Lab
DMS 255
Obstetric & Gynecology Sonography
DMS 256
Obstetric & Gynecology Sonography Lab
Semester V
DMS 270
Clinical Practicum I
DMS 275
Sonography as a Profession
Semester VI
DMS 280
Clinical Practicum II
DMS 285
Sonography Examination Review
Interested In Starting This Program?
We are truly invested in making sure our students succeed.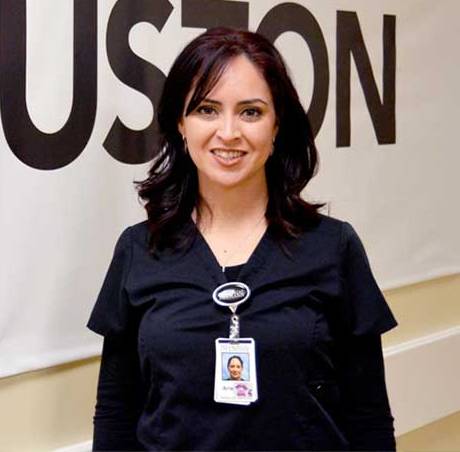 "Pima Medical was not only my school for ultrasound, it was also the place I learned English. My instructors were extremely helpful and patient. I had a very good clinical experience and, in fact, they called the school to see if they could hire me before I had even finished. I have been working in hospital settings as an ultrasound technologist and have even taught at Pima Medical in their DMS program."
Arisleydis Gonzalez, Diagnostic Medical Sonography Graduate
Check out our blog posts on Diagnostic Medical Sonography. We provide insights, information, alumni spotlights, news and other valuable articles to keep you updated.
A diagnostic medical sonographer (also known as an ultrasound technologist), uses diagnostic imaging technology and soundwaves to provide the most detailed images of what's really going on…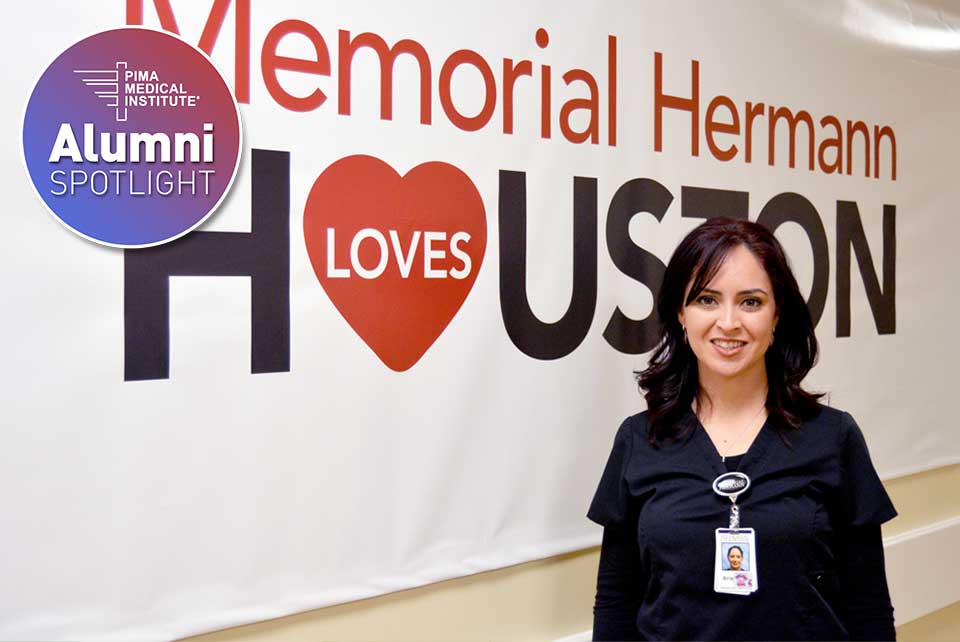 Arisleydis was not new to the medical field or working with patients. After moving to the United States, she became frustrated after working various jobs…
El PASO (October 19, 2017) – Pima Medical Institute is proud to celebrate the grand opening of its new, 40,000-square-foot campus, conveniently located at 6925…
Disclosures And Accreditations
The Diagnostic Medical Sonography program is offered via on-ground and hybrid delivery methods. The program is available to residents of Arizona, and Texas, and meets applicable licensure requirements in those states. While there may be online components, completion of this program requires on-ground attendance at the campus at which the student is enrolled and cannot be completed solely via distance education. Prospective students and enrolled students should understand that moving out of the state in which they enrolled may adversely impact a student's ability to complete the program. If a student is planning to relocate outside of their state of enrollment he or she is required to discuss this with the Student Services Coordinator and/or Program Director.
In compliance with 34 CFR 668.43 Pima Medical Institute has made a reasonable effort to determine graduate eligibility for licensure in all states for programs designed and advertised as leading to licensure. The document below lists Pima Medical Institute programs and states where the curriculum meets licensure requirements, states where the curriculum does not meet licensure requirements, and states in which Pima Medical Institute has been unable to determine if the curriculum meets state licensure requirements. All consumers should be advised that due to the frequent changes to state statutes, rules, and regulations Pima Medical Institute cannot guarantee licensure based on the lists below.
State Licensure Determination Disclosure – Associate Degree
Contact information for state licensing boards in which Pima Medical Institute has determined the program does not meet state licensure requirements or where Pima Medical Institute has been unable to determine if the program meets state licensure requirements can be found below.
Start Your Future as a Diagnostic Medical Sonographer
Request more information below and our team will be in touch with you as soon as possible. Or give us a call at
(800) 477-7462
to speak with someone right away.