Bachelor of Science in Respiratory Therapy Program
Take your career in respiratory therapy to the next level.
Program Type
Bachelor of Science
Course Length
Approximately
16 Months
This program is designed to provide respiratory therapists the ability to acquire skills and knowledge above what is typically attained at the associate degree level. The comprehensive curriculum promotes lifelong learning and instills in students the professional attitudes needed to become successful communicators, critical thinkers, global citizens, and conscientious leaders.
What Will I Learn?
B.S. in Respiratory Therapy Prerequisites
What Will I Learn?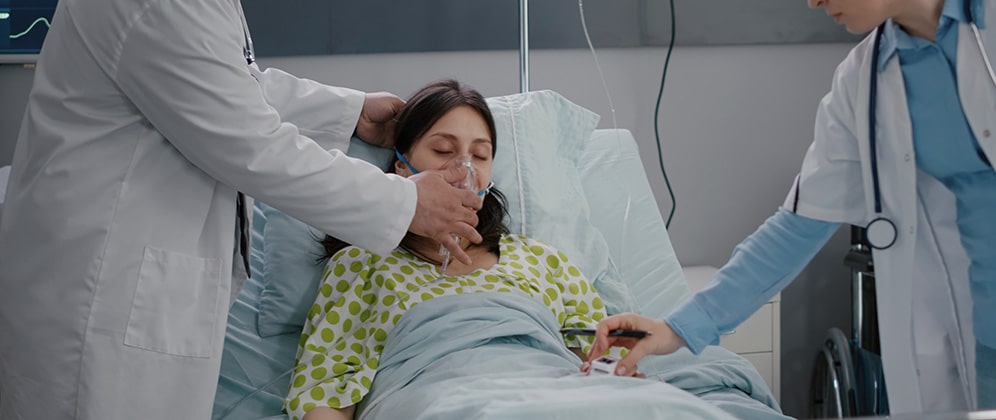 Students in the B.S. in Respiratory Therapy program will take courses that address healthcare management, public health, home health, polysomnography and much more. Classes at Pima Medical Institute are taught by instructors who are experts in their field, with many years of experience. After obtaining their bachelor's degree, graduates will meet the industry-wide requirement to enter leadership or management roles in their respiratory therapy career. With this degree, they also qualify to enter a career in educational instruction.
While this program is 100% online, students still complete a professional capstone project that features real-world application of their coursework to their current career in respiratory therapy.
B.S. in Respiratory Therapy Prerequisites
Careers With a B.S. in Respiratory Therapy
What Are My Career Opportunities With a B.S. in Respiratory Therapy?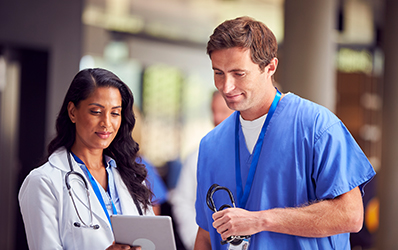 What Are My Career Opportunities With a B.S. in Respiratory Therapy?
With a Bachelor of Science in Respiratory Therapy, graduates can take on additional responsibilities and advance their careers in a number of opportunities, including:
Management/leadership roles
Clinical director at an educational institution
Further advanced education
Disease Manager
Case Manager
Clinical Specialist
Department Manager
Formal Educator, Researcher and others
Medical Sales Representatives
Program Director for associate degree programs
Job Outlook
Job Outlook
Growth in the middle-aged and elderly population will lead to an increased incidence of respiratory conditions such as chronic obstructive pulmonary disease (COPD) and pneumonia. These respiratory disorders can permanently damage the lungs or restrict lung function.
According to the U.S. Bureau of Labor Statistics, the employment of respiratory therapists is projected to grow quickly from 2019 to 2029.
Continued Education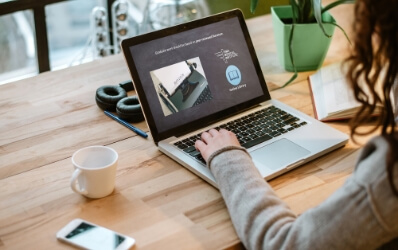 Continued Education
At Pima Medical Institute, we offer an online Master of Science in Organizational Leadership, which can provide further opportunity for professional advancement, all with the flexibility of virtual instruction. Work on your degree anywhere, anytime.
When you're a Pima Medical Institute student, you get access to our Career Services team—here for you when you need extra help with finding the right job opportunities, building a resume, strengthening your interview skills or just looking for general guidance.
Learn more about the courses in this program.
15 General Education, 44 Respiratory Therapy, 12 Related Credits
Semester l
ENG 310
Technical Writing
CPT 301
Microcomputer Applications
BUS 220
Healthcare Management
SPA 210
Spanish for the Medical Professional
Semester lI
MTH 315
Statistical Concepts
PHI 301
Critical Thinking
RSH 350
Introduction to Evidence Based Practice
HCA 310
Healthcare Law and Compliance
Semester III
HCA 460
Public Health
RES 325
Polysomnography
RES 440
Home Health
HCA 430
Patient Information and Management
Semester IV
SOC 325
Culture and Human Diversity
HLT 410
Pathophysiology
HCA 470
Quality Management
RES 490
Professional Capstone
Interested In Starting This Program?
Find out more about our enrollment process, view our How to Apply page.
We are truly invested in making sure our students succeed.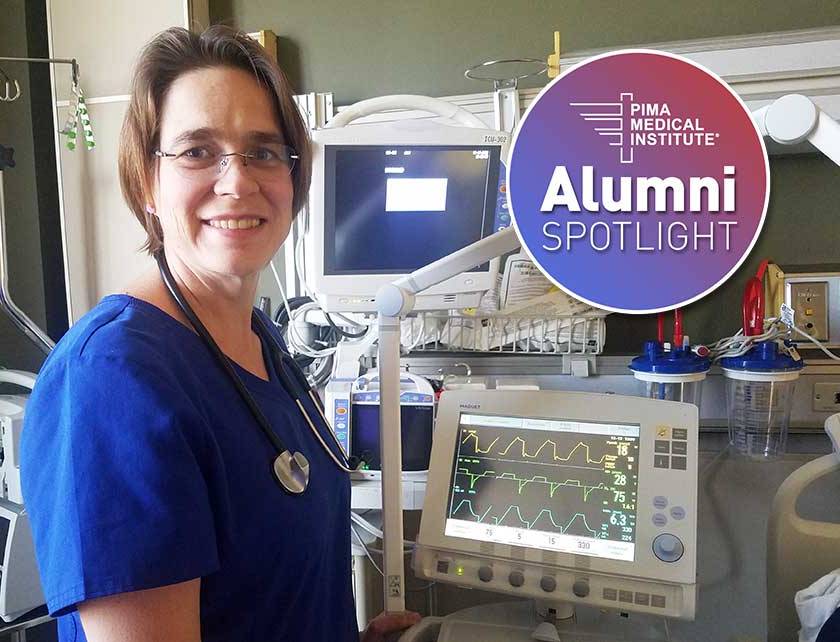 "After 14 years of working in the field, I became interested in management and decided to continue my education with Pima Medical's online Bachelor of Science in Respiratory Therapy program. Having three kids under the age of 10, working fulltime and going to school was certainly challenging, but also doable.

The program was very well organized, allowing me to plan my study time. I am currently a cardiopulmonary manager and being in a hiring role, I see a big difference between Pima Medical students and other colleges. My bachelor's program helped me fulfill my dream of working in management and I owe everything to Pima Medical!"
Autumn Moore, Online Bachelor of Science in Respiratory Therapy Graduate
Check out our blog posts related to our Bachelor of Science in Respiratory Therapy program. We provide insights, information, alumni spotlights, news and other valuable articles to keep you updated.
Advancing your education expands knowledge and depth in your field, and could open doors to leadership roles. The industry of respiratory therapy places an importance…
If you're thinking about continuing your education, your location shouldn't be a roadblock. William Huffines lives in Tennessee, enrolled in our online Bachelor of Science…
Army veteran, Aaron Jongeneel was searching for a career as he transitioned to civilian life. He wanted something that not only focused on helping people,…
Disclosures And Accreditations
The Bachelor of Science in Respiratory Therapy program is offered via an online delivery method. Pima Medical Institute is an approved institution through the National Council for State Authorization Reciprocity Agreement (NC SARA) which allows Pima Medical Institute Tucson to offer distance learning programs to residents of states other than Arizona. Participation in NC SARA does not exempt an institution from state professional licensing requirements.
A student's physical location is determined at the time of enrollment by submission of government-issued identification as well as a student attestation of their physical location in the enrollment agreement. Students agree to update the institution if their physical location changes. Students are able to notify the institution of a change to their physical location in the Pima Medical Institute Student Portal. Prospective students and enrolled students should understand that a change in physical location may adversely impact a student's ability to complete the program. If a student is planning to relocate he or she is required to discuss this with the Student Services Coordinator and/or Program Director.
In compliance with 34 CFR 668.43 Pima Medical Institute has made a reasonable effort to determine graduate eligibility for licensure in all states for programs designed and advertised as leading to licensure. The document below lists Pima Medical Institute programs and states where the curriculum meets licensure requirements, states where the curriculum does not meet licensure requirements, and states in which Pima Medical Institute has been unable to determine if the curriculum meets state licensure requirements. All consumers should be advised that due to the frequent changes to state statutes, rules, and regulations Pima Medical Institute cannot guarantee licensure based on the lists below.
Advance Your Career in Respiratory Therapy
Request more information below and our team will be in touch with you as soon as possible. Or give us a call at
(800) 477-7462
to speak with someone right away.