Bachelor of Science in Physical Therapist Assistant Program
Take your career in physical therapy to the next level.
Program Type
Bachelor of Science
Course Length
Approximately
16 Months
This bachelor's program is specifically designed for working physical therapist assistants (PTAs) who are interested in completing their bachelor's degree in order to gain additional knowledge and skills so they can better serve patients and meet employer needs. Courses address advanced foundational, technical and evidence-based topics that enhance professionalism and apply critical thinking, allowing students to go beyond their current PTA training. Course instructors are subject matter experts with years of field experience. As an online program, students can balance school, work and life while advancing their career.
What Will I Learn?
B.S. in Physical Therapist Assistant Prerequisites
What Will I Learn?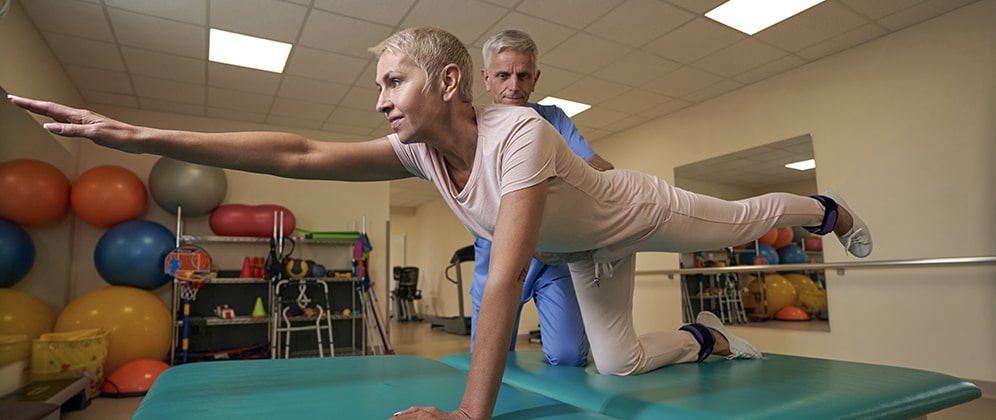 Students in the B.S. in Physical Therapist Assistant program are able to choose between an inpatient and outpatient curriculum track. Curriculum promotes advanced understanding of topics, such as:
Evidence-based practice/treatment
Practice-specific rehabilitation
Pharmacology
PTA technical skills
Patient advocacy skills
Leadership and management skills, including current policy issues
Higher-level communication with patients, physical therapists and other medical professionals
Advanced knowledge of technology and its use in physical therapy
While this program is 100% online, students still complete a capstone project that features real-world application of their coursework to their current career in physical therapy. During the Capstone course, students will also prepare a professional ePortfolio to ready them for whatever is the next step in their career.
B.S. in Physical Therapist Assistant Prerequisites
Careers With a Physical Therapist Assistant B.S.
What Are My Career Opportunities With a Physical Therapist Assistant B.S.?
What Are My Career Opportunities With a Physical Therapist Assistant B.S.?
With a Bachelor of Science in Physical Therapist Assistant, graduates can become leaders in their field, take on increased responsibilities, guide change in their practice and advocate for patients.
Career opportunities include:
Higher education, such as Doctor of Physical Therapy (DPT)
Leadership and management positions
Full-time instructor position in PTA program (state-dependent)
Further certifications that require a bachelor's degree
Job Outlook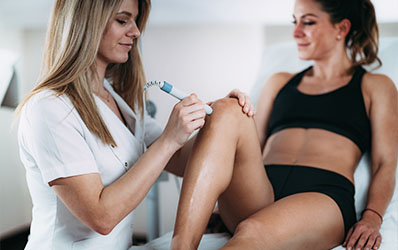 Job Outlook
Demand for physical therapy is expected to increase in response to the healthcare needs of an aging population and individuals with chronic conditions, such as diabetes and obesity.
According to the U.S. Bureau of Labor Statistics, the overall employment of physical therapist assistants and aides is projected to grow significantly from 2019 to 2029.
Continued Education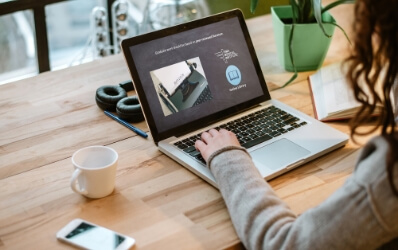 Continued Education
Don't stop at your bachelor's! At Pima Medical Institute, we offer an online Master of Science in Organizational Leadership. Get the skills needed to move up within your field, with the flexibility of virtual instruction. Work on your degree anywhere, anytime.
When you're a Pima Medical Institute student, you get access to our Career Services team—here for you when you need extra help with finding the right job opportunities, building a resume, strengthening your interview skills or just looking for general guidance.
Learn more about the courses in this program.
15 General Education, 39 PTA, 12 Related Credits
Semester l
ENG 310
Technical Writing
CPT 301
Microcomputer Applications
CHM 300
Chemistry
BUS 220
Healthcare Management
Semester lI
SOC 325
Culture and Human Diversity
MTH 215
Statistical Concepts
PTA 315
Exercise Physiology
PTA 350
Evidence-based Practice for the PTA
Semester III
PHI 301
Critical Thinking
PTA 375
Patient Communication, Motivation and Learning
PTA 415
Inpatient Care Practice OR PTA 420 | Outpatient Care Practice
HLT 360
Pharmacology for Rehab Clinicians
Semester IV
PTA 435
Clinical Kinesiology
PTA 460
Practice Specific Rehabilitation
HLT 410
Pathophysiology
PTA 490
Professional Capstone
Interested In Starting This Program?
Find out more about our enrollment process, view our How to Apply page.
We are truly invested in making sure our students succeed.
"I met my current husband in the PTA program. I literally opened the door to the lab for him one day and opened the door to a new life. In 2015, my husband and I started an outpatient rehabilitation facility, of which I am the director. It was a lot of hard work and I had to learn all the processes and make sure things were done the right way. But, we continue to grow and we love hiring Pima Medical graduates!"
Carmen Marquez, Bachelor of Science in Physical Therapist Assistant Graduate
Check out our blog posts related to our Bachelor of Science in Physical Therapist Assistant program. We provide insights, information, alumni spotlights, news and other valuable articles to keep you updated.
Nosleidy Ramirez Barzaga is a 2018 graduate of our 100% online Bachelor of Science in Physical Therapist Assistant program. She knew she wanted to pursue a…
Autumn Evans was ready for a career, not just a job. After a few life events that motivated her to finally take the next step,…
From being a single mom working in retail to part owner at an outpatient rehabilitation facility, Carmen found purpose in continuing her education with Pima…
Disclosures And Accreditations
The Bachelor of Science in Physical Therapist Assistant program is offered via an online delivery method. Pima Medical Institute is an approved institution through the National Council for State Authorization Reciprocity Agreement (NC SARA) which allows Pima Medical Institute Tucson to offer distance learning programs to residents of states other than Arizona. Participation in NC SARA does not exempt an institution from state professional licensing requirements.
A student's physical location is determined at the time of enrollment by submission of government-issued identification as well as a student attestation of their physical location in the enrollment agreement. Students agree to update the institution if their physical location changes. Students are able to notify the institution of a change to their physical location in the Pima Medical Institute Student Portal. Prospective students and enrolled students should understand that a change in physical location may adversely impact a student's ability to complete the program. If a student is planning to relocate he or she is required to discuss this with the Student Services Coordinator and/or Program Director.
In compliance with 34 CFR 668.43 Pima Medical Institute has made a reasonable effort to determine graduate eligibility for licensure in all states for programs designed and advertised as leading to licensure. The document below lists Pima Medical Institute programs and states where the curriculum meets licensure requirements, states where the curriculum does not meet licensure requirements, and states in which Pima Medical Institute has been unable to determine if the curriculum meets state licensure requirements. All consumers should be advised that due to the frequent changes to state statutes, rules, and regulations Pima Medical Institute cannot guarantee licensure based on the lists below.
Advance Your Career in Physical Therapy
Request more information below and our team will be in touch with you as soon as possible. Or give us a call at
(800) 477-7462
to speak with someone right away.