Physical Therapist Assistant Associate Degree Program
Get started in a career helping physical therapy patients recover.
Program Type
Associate Degree
Course Length
Approximately
18 months
This associate degree program will give you the skills necessary to work as an outstanding entry-level physical therapist assistant under the supervision of a licensed physical therapist. Courses address important topics such as anatomy, physiology, kinesiology, disease and conditions, medical terminology and ethics and law. At Pima Medical Institute, hands-on training prepares you with clinical skills such as physical therapy interventions and knowledge of treatment plans, as well as professional skills such as data collection and administrative procedures.
What Is a Physical Therapist Assistant?
What Does a Physical Therapist Assistant Do?
What will i Learn?
How Do I Get Certified as a Physical Therapist Assistant After Graduation?
What Is a Physical Therapist Assistant?
Physical therapist assistants help patients who are recovering from injuries or illnesses to improve their movement and mobility through various exercises and activities. These treatment plans are provided under the direction and supervision of a licensed physical therapist.
What Does a Physical Therapist Assistant Do?
What will i Learn?
How Do I Get Certified as a Physical Therapist Assistant After Graduation?
Find this program at one of the following Pima Medical Institute campuses.
Careers as a Physical Therapist Assistant
What Are My Career Opportunities as a Physical Therapist Assistant?
What Are My Career Opportunities as a Physical Therapist Assistant?
This associate degree program will prepare graduates to apply their skills in a variety of settings, such as:
Offices of physical therapists
Hospitals
Nursing care facilities
Home healthcare services
Outpatient clinics
School system
Job Outlook
Job Outlook
Demand for physical therapy is expected to increase in response to the healthcare needs of an aging population and individuals with chronic conditions, such as diabetes and obesity.
According to the U.S. Bureau of Labor Statistics, the overall employment of physical therapist assistants and aides is projected to grow exponentially from 2020 to 2030.
Continued Education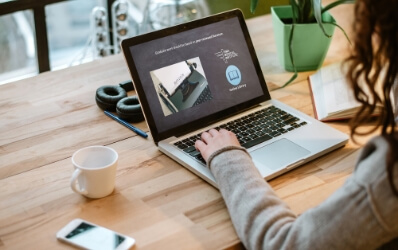 Continued Education
When you're a Pima Medical Institute student, you get access to our Career Services team—here for you when you need extra help with finding the right job opportunities, building a resume, strengthening your interview skills or just looking for general guidance.
At Pima Medical Institute, most programs allow students to work in their field through clinical externships—a chance to be mentored by full-time professionals and interface with real patients.
In addition to real-world experience, clinical externships offer students resume-worthy opportunities, letters of recommendation from supervisors, and sometimes job placement directly after graduation.
Learn more about the courses in this program.
Add Your Heading Text Here
Semester l
CMT 100
Medical Terminology
BIO 100
Anatomy and Physiology I
PTA 110
Introduction to Physical Therapy
MTH 100
Math and Physics Applications
CCM 135
Communications for the Health Professions
CLE 120
Law and Ethics
Semester II
PTA 103
PTA Techniques
BIO 109
Anatomy and Physiology II
PTA 104
Fundamentals of Disease
PTA 105
Growth and Development
PTA 120
Introduction to Kinesiology
Semester III
PTA 200
Kinesiology
PTA 201
Rehabilitation I
PTA 205
Therapeutic Exercise I
PTA 210
Clinical Practicum I
Semester IV
PTA 207
Therapeutic Exercise II
PTA 202
Rehabilitation II
PTA 211
Clinical Practicum II
Semester V
PTA 204
Administrative Procedures
PTA 208
Special Topics
PTA 209
PTA Seminar
PTA 212
Clinical Practicum III
*Program length is 75 weeks. The total number of program hours is 1,586 at all campuses except Las Vegas. The Las Vegas campus program hours total 1,631. The Las Vegas program includes one additional 3 credit class presented online or on-ground (HST 205 Nevada History and US Constitution). Graduates of the Houston program will receive an Associate of Applied Science degree, while all other graduates will receive an Associate of Occupational Science degree. Graduates are eligible to apply to sit for the National Physical Therapy Examination (for physical therapist assistants).
Interested In Starting This Program?
We are truly invested in making sure our students succeed.
"My instructors were always willing to help and did a great job preparing us for our new careers. When it came time for clinicals, they arranged sites in my hometown where I was exposed to every setting from hospitals to home health. I am appreciative of the extra effort on the part of Pima Medical to make this happen."
Luis Guerrero, Physical Therapist Assistant Graduate
Check out our blog posts on the Physical Therapist Assistant program. We provide insights, information, alumni spotlights, news and other valuable articles to keep you updated.
Have you been working as a physical therapist assistant and are considering advancing your career by pursuing your bachelor's degree? Now is a great time…
In honor of National Caregivers Day, we here at Pima Medical Institute want to recognize all of the dedicated healthcare professionals who serve those needing…
"If you put your mind to something you really want, you can make it happen!" That's what Luis wrote in his story below and he…
Disclosures And Accreditations
The Physical Therapist Assistant program is offered via on-ground and hybrid delivery methods. The program is available to residents of Arizona, California, Colorado, Nevada, New Mexico, Texas, and Washington, and meets applicable licensure requirements in those states. While there may be online components, completion of this program requires on-ground attendance at the campus at which the student is enrolled and cannot be completed solely via distance education. Prospective students and enrolled students should understand that moving out of the state in which they enrolled may adversely impact a student's ability to complete the program. If a student is planning to relocate outside of their state of enrollment he or she is required to discuss this with the Student Services Coordinator and/or Program Director.
In compliance with 34 CFR 668.43 Pima Medical Institute has made a reasonable effort to determine graduate eligibility for licensure in all states for programs designed and advertised as leading to licensure. The document below lists Pima Medical Institute programs and states where the curriculum meets licensure requirements, states where the curriculum does not meet licensure requirements, and states in which Pima Medical Institute has been unable to determine if the curriculum meets state licensure requirements. All consumers should be advised that due to the frequent changes to state statutes, rules, and regulations Pima Medical Institute cannot guarantee licensure based on the lists below.
PTA Public Comments: Comments on the Pima Medical Institute Physical Therapist Assistant program are welcome any time; any issues or concerns that fall outside of the Pima Medical Institute PTA program or institutional due process policies should be addressed to the Campus Director. If there are any concerns about the Physical Therapist Assistant program, please refer to the contact information provided for that program on the Accreditation page.
Download CAPTE Disclosure Information / Outcomes
View accreditation information for all programs by campus
View program costs, additional disclosures and outcomes for this program (if applicable)
Start Your Future as a Physical Therapist Assistant
Request more information below and our team will be in touch with you as soon as possible. Or give us a call at
(800) 477-7462
to speak with someone right away.