Find your future in the field before you even graduate.
What To Expect From A Clinical Externship
Work in the field before graduation
Many on-campus programs at Pima Medical Institute feature a clinical externship built into the program requirements. This is an exciting opportunity for you to enter the field and hone your skills early on, so you feel ready to enter the workforce after graduation.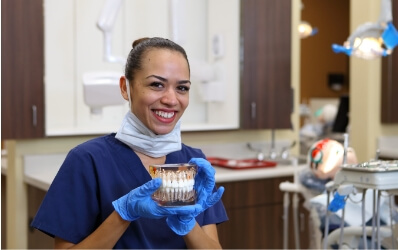 Get mentored by working professionals and interface directly with patients
During your clinical externship, you will be mentored by professionals in places like hospitals, doctors' offices, clinics, pharmacies, veterinary offices and more. This is your opportunity to take your skills from the classroom and put them into action.
Take classroom skills and put them into action
We prepare you for these externships from day one. Our Pima Medical campuses use equipment that mirrors real-world environments, so you train with the same tools you will use at your clinical externship.
Required for most on-campus programs
Clinical externships are required for graduation from many of our on-campus programs. We include these in our programs because they are prime learning opportunities. Not only will you have the chance to reinforce your classroom skills, but you can also expand your knowledge by working directly with healthcare professionals and serving actual patients.
Some programs include externship rotations
This is your opportunity to ask questions, get exposed to different techniques, strengthen customer service skills and overcome challenges that arise in a real-world environment.
Additional Externship Benefits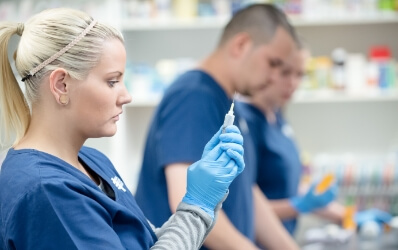 Gain exposure to job opportunities
Another incredible benefit of these clinical externships is the exposure to job opportunities. Many of our externs receive job offers upon graduation.
Add foundational skills to your resume
If your externship site does not have any open positions, you can still ask your supervisor for a letter of recommendation and add your experience to your resume—an amazing foundation to have when you enter the workforce or seek higher education in your field.
Receive employment assistance
Having trouble finding a job or ready to move out of your entry-level position? Pima Medical is dedicated to your success as a student and a graduate. Whether you graduated last month or last year, we're here to help you achieve your goals. Our Career Services team can help with employment assistance such as updating your resume or searching for your next job.
You can expect your clinical externship to closely mirror your future job in your career field. You will have established objectives to complete, work a designated number of hours, receive constructive criticism and work toward achieving a specific goal. In the case of externships, this means receiving a passing grade from your externship site in order to earn your certificate or degree.
Your externship is also a prime opportunity to showcase your professional skills and standards of behavior, such as punctuality, thoroughness, professionalism, compassion and a positive attitude.
Showcase your professionalism
Showcase your positive attitude
Give us a call at
(800) 477-7462
or fill out the form below, and a member of our team will be in touch as soon as possible to speak with you.