Veterinary Assistant Certificate Program
Start your career in veterinary medicine.
Delivery Method
On Campus | Hybrid*
Course Length
Approximately
9 Months
*Hybrid education options not available at all campuses
In this certificate program, you will gain the knowledge and training to work as a capable entry-level veterinary assistant. At Pima Medical Institute, courses address both clinical and administrative skills, including but not limited to animal nursing, surgical procedures, laboratory testing, diagnostic imaging and in-office procedures. Graduates of the program will be able to proficiently assist veterinarians with caring for animals in a variety of settings.
What Is a Veterinary Assistant?
What Does a Veterinary Assistant Do?
What Will I Learn?
What Is a Veterinary Assistant?
Veterinary assistants work under the supervision of a veterinarian, assisting in the care and promotion of the well-being of animals. Clinical knowledge and a compassionate nature are vital to ensuring a positive, efficient environment.
What Does a Veterinary Assistant Do?
What Will I Learn?
This Program Now Offers a Hybrid Learning Option
Students interested in this program who are looking for additional flexibility for their schedules might find blended learning is the best fit.
As a Hybrid student, you will still benefit from the same support students enrolled in our on campus programs receive, including mental health resources, student services, career services, resume writing and more.
Interested in learning more about Pima Medical's hybrid education and schedule? Our admissions teams are ready to discuss the schedule, expectations and interactive instruction provided during the program.
Find this program at one of the following Pima Medical Institute campuses.
Careers as a Veterinary Assistant
What Are My Career Opportunities as a Veterinary Assistant?
What Are My Career Opportunities as a Veterinary Assistant?
This certificate program will prepare graduates to apply their skills in a number of different roles, such as:
Veterinary assistant
Laboratory animal caretaker
Animal care or service worker
They can work in a variety of environments:
Veterinary clinics
Animal hospitals
Animal shelters
Zoos
Job Outlook
Job Outlook
The trend of increased consumer spending on pet-related expenditures is expected to continue throughout this time frame. If you're interested in working with a veterinarian and animals, there will likely be many job opportunities for qualified candidates in the coming years.
According to the U.S. Bureau of Labor Statistics, the employment of veterinary assistants and laboratory animal caretakers is projected to grow significantly from 2020 to 2030.
Continued Education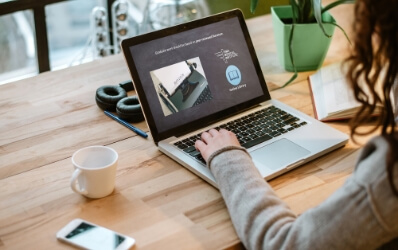 Continued Education
If you're interested in continuing your education in veterinary medicine, Pima Medical Institute offers a Veterinary Technician associate degree program. Get the skills and training needed to move up in the veterinary field by expanding your knowledge and responsibilities.
Veterinary Technician Program
When you're a Pima Medical Institute student, you get access to our Career Services team—here for you when you need extra help with finding the right job opportunities, building a resume, strengthening your interview skills or just looking for general guidance.
At Pima Medical Institute, most programs allow students to work in their field through clinical externships—a chance to be mentored by full-time professionals and interface with real patients.
In addition to real-world experience, clinical externships offer students resume-worthy opportunities, letters of recommendation from supervisors, and sometimes job placement directly after graduation.
Learn more about the courses in this program.
Career Prep Sequence
CSK 100
Study Skills
CAT 150
Anatomy, Physiology and Terminology
CCB 100
Computer Basics
CMF 95
Math Fundamentals
CHS 100
CPR & First Aid
Professional Sequence I
VTA 115
Veterinary Anatomy, Physiology, and Terminology
VTA 120
Clinical Laboratory Procedures
VTA 135
Sequence I Clinical Applications
Professional Sequence II
VTA 140
Office Procedures
VTA 145
Animal Life Stages, Nutrition and Husbandry
VTA 155
Animal Nursing and Radiography
VTA 175
Sequence II Clinical Applications
Professional Sequence III
VTA 180
Pharmacology
VTA 190
Aseptic Technique and Surgical Assisting
VTA 195
Sequence III Clinical Applications
Interested In Starting This Program?
We are truly invested in making sure our students succeed.
"After 25 years in a job that bored me, I was offered early retirement and took it. I've always had an interest in helping animals, so I arranged a tour of Pima Medical Institute and signed up for the Veterinary Assistant program. I hadn't been in college in more than 30 years, but the instructors made it easy and the staff was so helpful and friendly. I received a quality education in a short amount of time."
Carol Casner, Veterinary Assistant Graduate
Check out our blog posts on the Veterinary Assistant program. We provide insights, information, alumni spotlights, news and other valuable articles to keep you updated.
The Veterinary Assistant certificate program at Pima Medical Institute takes approximately nine months to complete. The program curriculum provides students with the education they need…
While every member of the veterinary medicine team is important, veterinary assistants play an integral role. As a veterinary assistant, each day is different and…
Earning a veterinary assistant certification at Pima Medical Institute has many benefits for people looking to get into the veterinary field. You can use the…
Disclosures And Accreditations
The Veterinary Assistant program is offered via on-ground and hybrid delivery methods. The program is available to residents of Arizona, California, Colorado, Montana, Nevada, New Mexico, Texas, and Washington. This program does not require licensure or certification to obtain employment in the field. While there may be online components, completion of this program requires on-ground attendance at the campus at which the student is enrolled and cannot be completed solely via distance education. Prospective students and enrolled students should understand that moving out of the state in which they enrolled may adversely impact a student's ability to complete the program. If a student is planning to relocate outside of their state of enrollment he or she is required to discuss this with the Student Services Coordinator and/or Program Director.
In compliance with 34 CFR 668.43 Pima Medical Institute has made a reasonable effort to determine graduate eligibility for licensure in all states for programs designed and advertised as leading to licensure. The document below lists Pima Medical Institute programs and states where the curriculum meets licensure requirements, states where the curriculum does not meet licensure requirements, and states in which Pima Medical Institute has been unable to determine if the curriculum meets state licensure requirements. All consumers should be advised that due to the frequent changes to state statutes, rules, and regulations Pima Medical Institute cannot guarantee licensure based on the lists below.
State Licensure Determination Disclosure – Certificate Programs
Start Your Future as a Veterinary Assistant
Request more information below and our team will be in touch with you as soon as possible. Or give us a call at (800) 477-7462 to speak with someone right away.