Here to help you answer the question: "How do I pay for school?"
Paying For School Doesn't Need To Be Stressful
We never want financial obstacles to get in the way of starting your career in healthcare or advancing your healthcare career opportunities. There are many options for paying for school. We don't just connect students with financial aid options; we are here to help you with everything finance-related.
Help with the FAFSA
Reviewing financing options
General financial guidance
Explore our
Financial Aid Programs
page and find the financial options that fit you and your goals. We make sure to look at all options you'd be eligible for.
Top Four Tips for Borrowing Smarter
While taking out student loans can be a stressful endeavor, there are some ways to make it easier.
Since federal student aid is part of the U.S. Department of Education and as they are the largest provider of financial aid in the country, it is very important to fill out the Free Application for Federal Student Aid (FAFSA) each year. This form was developed to help students determine which assistance programs they could qualify for. Learn more about the FAFSA online.
While not all relevant information is due by the annual FAFSA deadline of June 30, we highly recommend filling out the FAFSA as soon as possible. The sooner you can get started on the financial aid process, the less stressful your school preparation time will be.
As with most federal student aid, borrowed money must be repaid once you graduate—often with interest. That is why it is important to only borrow what you need to cover your expenses. If you're going to school full-time, remember to factor in your living expenses, but don't over-budget.
You may be offered more than you need to cover your education and living expenses, but that doesn't mean you have to take it. Don't borrow more than you truly need. Just because you can accept the maximum amount doesn't mean you should.
There will be many options available to finance your education. That is why it is important to do your research and know which options are best for your goals and lifestyle. Whether you're meeting with our financial aid officers or speaking with private loan providers, here are some important questions to get answers to:
What types of loans am I eligible for?
What is the interest rate?
Will the interest rate change and if so, how often?
Can I get a lower interest rate?
What fees do I have to pay?
When will I be expected to start repaying my loan?
What will my monthly payments be?
How long will I have to make payments?
Do you offer borrower protection?
Do you offer deferment or forbearance?
While most federal student loan options require you to pay them back after graduation, you may be able to pay back your loans – or at least any interest that is accruing – while still in school. This will reduce your total balance, lower your monthly payment and potentially pay off your loan sooner.
For Washington State residents seeking information and resources about student loan repayment or seeking to submit a complaint relating to your student loans or student loan servicer, please visit www.wsac.wa.gov/loan-advocacy or contact the Student Loan Advocate at loanadvocate@wsac.wa.gov
After enrolling as a Pima Medical student, you can talk to our Financial Services team for any and all paying-for-school concerns. Learn more about what this team does and how they can help you start your next chapter with as little stress as possible.
Pima Medical Is Here for You
We care about our students and their unique lives. That is why we place a high priority on providing you with the support services you need to succeed.
Student Services
Student Services include everything from mental health counseling to academic planning, from troubleshooting life situations to finding childcare assistance and foodbanks for families. You are our top priority.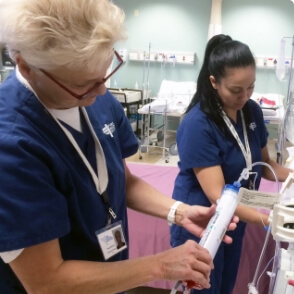 Career Services
We're not just driven to provide you with the highest quality education in healthcare, but we're also driven to help you find job opportunities, strengthen networking and interview skills and write a strong resume.
We know enrolling in school can feel overwhelming and you probably have some unanswered questions. Give us a call at
(800) 477-7462
. Or, fill out the form below, and a member of our team will be in touch as soon as possible to speak with you.