Earn your certificate in as little as 9 months


Learn hands-on medical skills and life skills.
Start your healthcare career with confidence.
Bringing You Hands-On Healthcare Education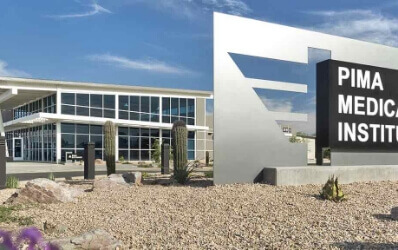 Looking For A Campus Near You?
Find the campus that's right for you. Choose from our 17 locations across 8 states.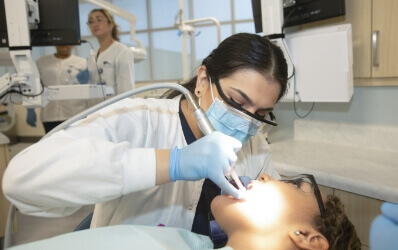 Looking For A Specific Program?
Choose one of our 30+ programs ranging from certificate to online master's degree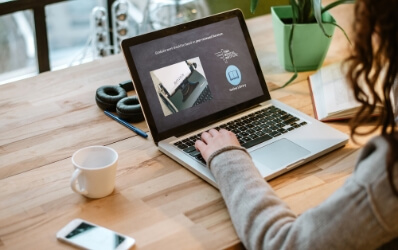 Looking For An Online Program?
Get an associate, bachelor's or master's degree online while you work as a full-time professional.
Average Review Score of 4.79 Stars
Our 50-year history says a lot about what we do, but our students and graduates tell an even better story. We have thousands of reviews and a nearly 5-star average rating across all major review sites, including Google.
*average of six months (1/1/23 – 6/20/23)
Now Offering Hybrid Education Options
If you are looking for flexibility and the high quality, hands-on learning Pima Medical is known for, our blended learning option could be right for you.
Learn more about the schedule, expectations and interactive instruction provided during hybrid education.
*Hybrid Education is not available for California Dental Assistant programs.
Which healthcare career fits you best?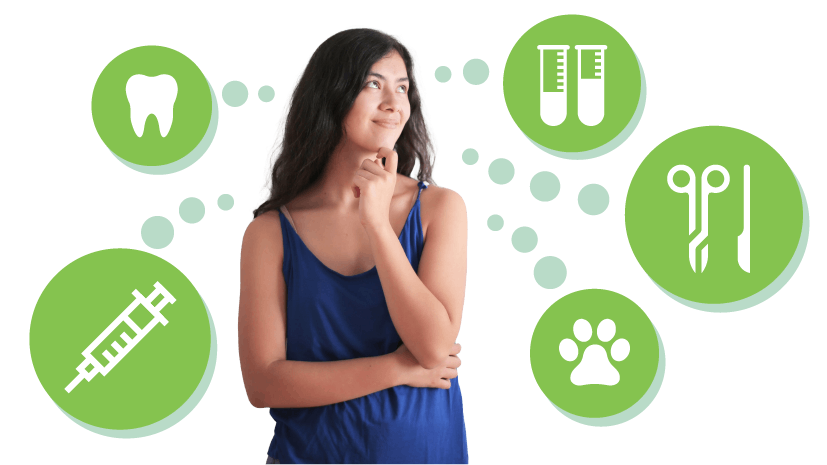 Take our quiz to find out what your future holds.
Not only do we provide high-quality, hands-on medical training and instruction, Pima Medical Institute is also there for you every step of the way. Our Support Services team is always happily standing by to answer your questions, hear your concerns or just be there to talk.
You don't have to complete this journey alone – that's why you pick Pima Medical Institute.
Financial Services
Our Financial Services team is here to help you find the right financing options that work for your life, so you can borrow smart and utilize all opportunities available.
Student Services
From tutoring and child care assistance to academic planning and mental health counseling, Student Services is here to make sure nothing gets in the way of your goals.
Career Services
We're serious about finding you a job. Career Services will help you with important steps like resume building, interview skills, attending career workshops and more.
We recognize the importance of getting real-world experience. Whether you're an on-campus or online student, we have designed our programs and courses to include opportunities for you to use what you learn in school and apply it to your future or current career in healthcare.
Many of our on-campus programs feature clinical externships, where students can take their knowledge into the field and expand their skills before graduation – even find a job!
We cultivate strong partnerships and utilize our vast number of community partners in the healthcare industry to find the right clinical externship for you, your career and your goals.
This experience will give you an edge as you enter the workforce. Many times, these externships can directly lead to employment with that organization. At Pima Medical Institute, we care about getting your career going, not just teaching you the ropes.
While our online programs are conducted virtually, students do not miss out on a real-world experience. All online programs take a project-first stance with learning concepts that can be applied in the workplace.
As many of our online degree students are already working in healthcare, these projects usually require students to use their current job as a case study, so their work is immediately relevant to their industry and personal life.
Pima Medical Institute offers many opportunities for continued education with our online bachelor's and master's degrees, so students can work in the field they already love and advance their careers at the same time.
Why Pima Medical Institute
We are an accredited institution dedicated to providing high-quality healthcare education and training for students who are ready to make a difference in their lives and their communities. We make sure our students have the real-world experience needed to start their careers right away.
Hands On
Our courses, labs and externships provide students with the real-world experience they need to feel confident in their field.
Flexible
We offer a variety of schedules, including on-campus morning, afternoon and evening classes, plus our online degree programs are 100% virtual.
Accelerated
Our certificate programs can be completed in just nine months, with associate, bachelor's and master's degrees taking two years or less.
Comprehensive
As a Pima Medical Institute student, not only will you get hands-on experience; we also teach you professional skills that help you succeed in your career.
Healthcare Education and Training
We feature all the accreditations and licensing necessary to provide you with the best coursework and instruction possible.
Why Students Choose Pima Medical Institute
Don't just take our word for it. Hear why our students pick Pima Medical Institute and love the journey they're on.
"Pima is the perfect opportunity for you to go into the field you want and to succeed and be able to provide for your family and yourself."
Mariah, Medical Assistant Program
Want to learn more about Pima Medical Institute?
Request more information, and our team will be in touch with you as soon as possible to answer your questions and connect you with an advisor for our online programs or schedule your on-campus appointment.
It's as easy as 1-2-3.
Ready To Start Your Future In Healthcare?
Request More Information here and a member of our team will get back to you as soon as possible to answer your questions and talk you through the process of enrolling for our on-campus programs. Or give us a call at
(800) 477-7462