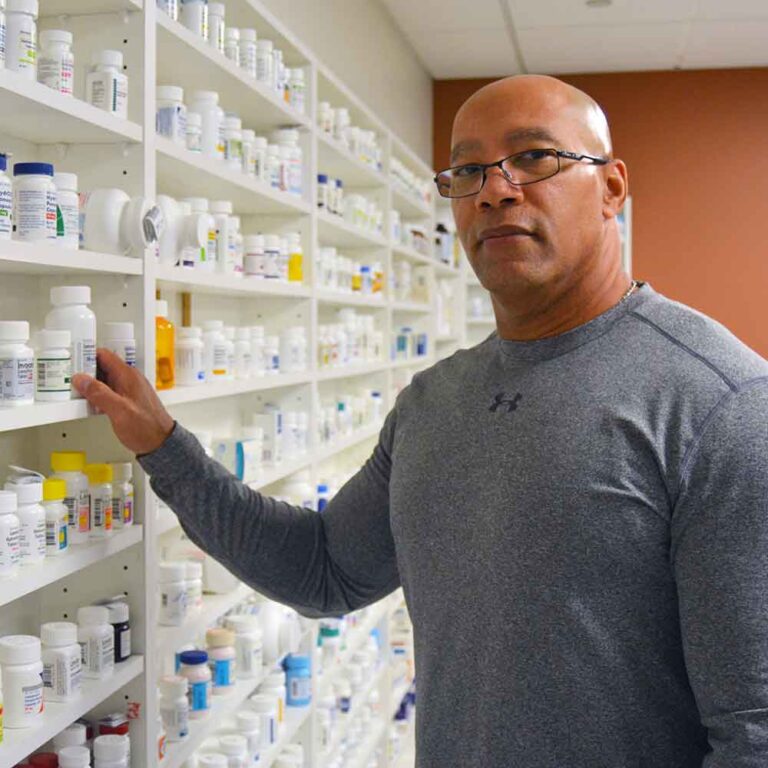 Terry D. Thomas is a 2017 graduate of the Colorado Springs Pharmacy Technician program.
Terry D. Thomas is a Veteran. He was looking for a second career after the military and despite both an associate and bachelor's degree, was struggling to find something he thought of as more than just a temporary job. That changed when he discovered the Pharmacy Technician program at our Colorado Springs Campus.
Check out his story.
"I was in the military and later did contract work overseas. Although I had an associate degree in maintenance management and a bachelor's in business and project management, I had difficulty finding and keeping a job here in the states. I kept being laid off or let go because of contracts or downsizing.
I just wanted a career that wasn't here today and gone tomorrow, so I decided to become a pharmacy technician. I found Pima Medical one day, came in and registered, and I started the program the following Monday. I was the oldest student — even older than my instructors were — and I had to relearn how to learn. My instructors helped me stay focused during the fast-paced program, though, and it was a great learning experience!
Thanks to the practice I had at Pima Medical, I caught on quickly while at my externship at the local Veterans Hospital. I continued to volunteer at the VA until I was hired at Primrose St. Francis Hospital where I am currently working as a Pharmacy Tech 2. It is very fast-paced. There are 11 floors and I walk 12-15 thousand steps a day, but I enjoy it! I'm currently working on another bachelor's in healthcare management. My Pima Medical instructors always encouraged us to continue our education, so I'm keeping my doors open. Pima Medical is a great school and it provided me my start in the medical field!"