The fast-paced world of hospitals and surgery centers rely on the surgical team to ensure safe and successful outcomes. Two crucial roles are often confused due to their similar-sounding titles. Surgical Technologists and Surgical Technicians. While some of the responsibilities may overlap, they are distinct roles with unique qualifications, duties and career prospects. Let's break down the primary differences.
Education and Training

Surgical Technologists: Surgical technologists undergo extension training, including earning an associate degree like the one offered at several Pima Medical Institute locations. Pima Medical is accredited by the Accrediting Bureau of Health Education Schools (ABHES). This education path includes broader curriculum and more in-depth coverage of subjects like anatomy, physiology, pharmacology, surgical procedures and hands-on practical skills.
Surgical Technicians: Surgical technicians, on the other hand, typically undergo a shorter educational program focused on basic skills required to assist in surgeries.


Responsibilities in the Operating Room

Surgical Technologists: Surgical technologists have a comprehensive role. They assist the surgical team by ensuring the operating room is properly set up and sterile. They prepare and arrange surgical instruments and equipment. In addition to passing instruments and supplies to surgeons, surgical technologists are often responsible for assembling complex surgical instruments, operating diagnostic equipment and ensuring that the operating room environment remains sterile throughout the procedure. Additionally, surgical technologists may assist with applying dressings and transporting patients to and from the operating room.
Surgical Technicians: Surgical technicians also prepare and arrange surgical instruments and equipment and pass instruments to the surgeons and nurses. However, their responsibilities are more limited than those of a surgical technologist.


Certification and Credentialing

Surgical Technologists: Certification is highly encouraged for surgical technologists. The Certified Surgical Technologist (CST) credential through the National Board of Surgical Technology and Surgical Assisting (NBSTSA) is widely recognized and often a prerequisite for employment. To maintain certification, surgical technologists must complete continuing education requirements as well. Graduates of the Pima Medical's program will be prepared to take the national exam.
Surgical Technicians: Certification is not always mandatory for surgical technicians, but some employers may require it. Many technicians also choose to become certified, or use their position as a pathway toward becoming a technologist.


Career Advancement

Surgical Technologists: There can be greater opportunities for career advancement for those who earn their surgical technologist credential. They can pursue roles in leadership, teaching or even transition to related fields like surgical assisting or healthcare management. Furthering education can also open doors to opportunities for leadership roles and greater responsibilities.
Surgical Technicians: The career path for surgical technicians can be limited compared to surgical technologists. They are often entry-level roles with limited licensing and advancement opportunities.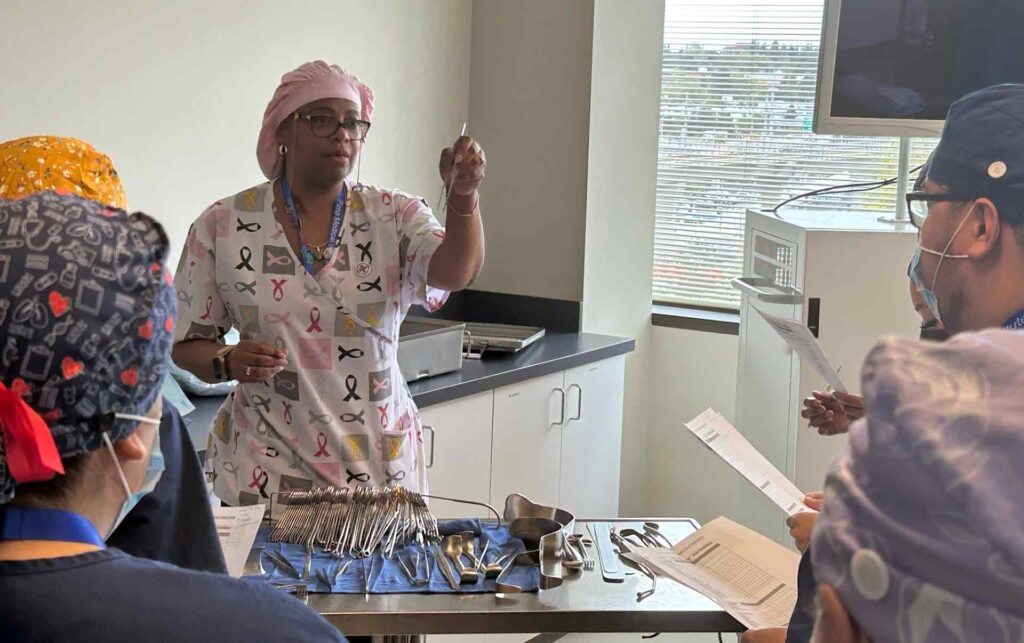 While surgical technicians and surgical technologists share the goal of supporting surgical teams, the differences in education, credentials, responsibilities and career opportunities truly set the two roles apart. If you are looking for a rewarding career as a critical member of the surgical team, check out Pima Medical Institute. We offer the associate degree program at our Chula Vista, Denver, Phoenix, Seattle and Tucson campuses.